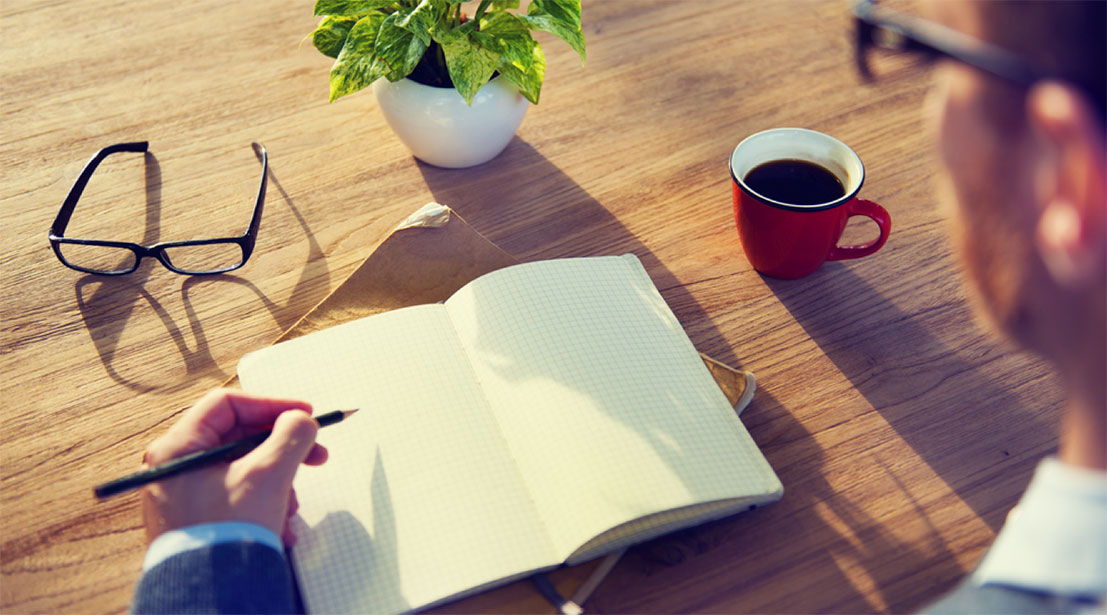 Senior Writer  
Talino Labs Pte Ltd
Pasig, Philippines

Pasig, Metro Manila, Philippines

Pasig

Metro Manila

Philippines

Penuh waktu

FULL_TIME
Deskripsi Pekerjaan
About us
Talino Venture Labs is a global venture studio headquartered in California and building tech startups across Asia and the United States. Our mission is to accelerate economic growth and recovery for the emerging middle class around the world. Exciting times are afoot at Talino Venture Labs and as we look to pitch to more investors, scale our operations, and bring inclusion and impact to markets that need it most, we are looking for a Senior Writer.
Your role
As a Senior Writer, you will be a key member of Talino's Venture Services Group - Venture Incubation & Acceleration Strike Team and will be working closely with Talino's marketing, management, and entrepreneurs-in-residence as well as product and design teams to breathe well-written life into our startups, our success stories, and our work culture. Being part of the Venture Incubation & Acceleration (VIA) team, you'd be directly involved in helping translate new ventures kick off ideas into a working minimum viable fintech startup brand ready for external fundraising in three months or less. If you'd like to know more about Talino's design culture and remote-first environment, check out our Working at Talino page and our Behance design case studies.
You must love the intersection of words, ideas, data, people, technology, customer experience, results, and great storytelling to be a fit for this role.
You will have the opportunity to use words to humanize our product design and customer experience, engage various audiences through various media (such as digital, print, video, merchandise, etc.), incite positive action for our brands through creative marketing campaigns, and tell the story of Talino and its startups in ways that add great content and communications to our already-cluttered media landscape. Here's your chance to make people care about why we do what we do.
On a practical level, this means crafting copy for websites, applications, videos, press releases, online collaterals, social media, emails, communications, and marketing campaigns--and pretty much anything that can have a copy in it--for Talino's various startup brands and products.
Work with Talino's passionate product and design teams from virtually anywhere. Together, you'll continuously explore ways to refine Talino's portfolio of tech startups based in the US and the Philippines, solving some of the world's most pressing problems along the way. Our tech startups have:
Offered greater financial access, convenience, and security to SMEs and global professionals
Maximized profitability of restaurants and food businesses
Made it easy to do business through a digital document platform
Made insurance radically accessible
Supported the revival of the travel and hospitality industries
Ready to tell Talino's story?
If this role sounds like a perfect fit for you, please send us the following so we can see if you have the skills we need:
Your most updated LinkedIn profile
Cover letter sent in the body of the email - Get creative and show us the power of your words--the fewer attachments, the better!
Writing portfolio - May be sent as a PDF file or a viewable Google Drive link, but with plus points if you have a link to an online portfolio. Again, the fewer attachments, the better ;)
Kualifikasi Minimum
What it takes
To do this job well, you should have relevant experience in simplifying complex processes, technology jargon, and features in ways that are easy to understand for people like you, your mom or Tita, or the boss who will make decisions about our products, so that they better understand why we and our products are a fit for them, and are happy to pay for our services.
You must also be able to understand the nuances of our different verticals and brands, and adjust copy and tone to better reflect their respective brand personas and tones, and connect with the right audience. You must also be invested in creating a more inclusive, tech-enabled future, and bring in your own ideas and expertise to make it happen.
You should have at least 3 to 5 years of relevant experience as a Copywriter or Communications professional in an advertising agency or a startup environment. A typical day at Talino will see you:
Brainstorming and writing engaging stories through both long-form (e.g. articles) and short-form (e.g. social media captions, video script) content
Translating project briefs into compelling content across diverse perspectives and channels
Working with product design teams to write the best possible customer experience and UI copy for our various products and platforms
Managing multiple projects simultaneously, with a keen eye for detail and nuance
Collaborating across various teams and functions
Working in a highly iterative, fast-paced, and open environment with a culture of rapid experimentation and collaboration
What will help seal the deal
User (UX) or Customer experience (CX) or product design microcopy portfolio or senior communications campaign planning addressing a complex brief with successful execution results portfolio is a big plus
A passion for startups, entrepreneurship, and technology
Previous experience leading content or communications marketing for a SaaS platform or a launched technology startup or client campaign

Ringkasan Perkerjaan
Tingkat Posisi
Spesialisasi
Persyaratan tingkat pendidikan
0
Alamat Kantor

Pasig, Metro Manila, Philippines
Industri

Financial Services
Lowongan

1 lowongan dibuka
Tentang Talino Labs Pte Ltd
Talino Venture Labs is a California-based global venture studio building tech startups across Asia and the United States. Our mission is to accelerate economic growth and recovery for the emerging middle class around the world. Talino Venture Labs is on mission to bridge the financial inclusion gap for 1.7 billion people around the world. Through the successful venture studio model, we build repeatable, scalable, and profitable fintech that empower underserved, underrepresented groups across the globe with financial access and mobility. Our proprietary tech stack gives us the capability to build, deploy, and scale new technologies and businesses with greater agility and efficiency. Talino FIT™ is already being used by financial institutions across Asia and the United states. https://www.talinolabs.com/
Kandidat juga melamar untuk