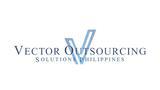 Lead Medical Biller
Pasig, Philippines

 · 
20,000.00

- 25,000.00

PHP

/ month

 · 
Penuh waktu
Pasig, Philippines

20,000.00

- 25,000.00

PHP

/ month
Deskripsi Pekerjaan
Supervises the day-to-day functions of the Medical Billing team.
Ensure accuracy to optimize reimbursement while adhering to regulations.
Monitors tasks to improve billing practices and increase revenue.
Attends training and meetings to receive updated coding and or billing information.
Prepares and submits reports to management monthly and upon request.
Determines staff level and coordinates with Billing Operations Manager to meet work volume demands.
Ensures adherence to objectives, operating policies and procedures, and strategic action plans for achieving goals.
Provides leadership and motivation by addressing clear expectations, communicates specific performance feedback to the Billing Operations Manager to ensure timely and thorough performance reviews using internal measurement/monitoring standards.
Communicates coaching needs for staff who failed to perform and deliver the prescribed and committed level of performance output and standards to the Billing Operations Manager.
Works directly with client Office /Parctice managers to optimize process and resolve any billing, payment posting, collection issues.
Kualifikasi Minimum
Graduate of Bachelor's Degree in the Medical field; i.e. Nursing, Medical Technology, Dentistry, Pharmacy. Preferrable but not required.
Minimum of 4 years experience and must have proven track record in supervising the day-to-day functions of Medical Billing Team.
Strong supervisory competencies in the areas of leadership and team development, coaching and mentoring and situational assessment skills and with proven track record in building and developing high performing teams.
Strong supervisory acumen in setting team directions and aligning team goals around business plans
Supervisor judgment and decision-making skills.
An effective communicator with strong oral, written and persuasive skills and capability to deal with people at all levels in the organization.
Knowledgeable of the workings US insurance/healthcare industry, medicare, medicaid, major commercial medical insurance carriers.
Must be knowledgeable in all aspects of the reimbursement cycle, including charge entry and follow up
Tunjangan dan lain-lain
 Paid Holidays
 Paid Vacation Leave
 Paid Sick Leave
 Maternity & Paternity Leave
 Special Leave Benefits for Women
 Medical / Health Insurance
 Transportation Allowances
 Performance Bonus
 Recruitment / Signing Bonus
Kemampuan yang dibutuhkan
Business Correspondence
Medical Industry Knowledge
Relationship Management
MS Office
Jurusan yang Diminati
Nursing
Medical Technology
Psychology [Clinical]
Jobs Summary
Tingkat Posisi
Kategori pekerjaan
Persyaratan tingkat pendidikan
Perekrut respon ke aplikasi

Selalu 
Alamat Kantor

19th Flr. Octagon Center 41 San Miguel Ave. Ortigas Center, Pasig City, Metro Manila, Pasig, Metro Manila, Philippines
Agar merasa aman saat melamar: carilah ikon verifikasi dan selalu lakukan riset terhadap Perusahaan yang Anda lamar. Hindari dan laporkan situasi dimana Perusahaan membutuhkan bayaran dalam proses rekrutmen mereka.
Tentang Vector Outsourcing Solutions
We are fast growing US based healthcare BPO supporting medical groups, dental groups, diagnostic laboratories, urgent care centers and other ancillary health care providers. Join us now and become one of our leaders as we continue to grow.