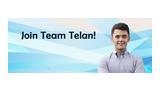 QA Associate | Officer
Lowongan dipasang 7 bulan yang lalu dan batas waktu lamaran adalah 22 Sep
Rekruter merekrut 6 jam yang lalu
Deskripsi Pekerjaan
Assess the quality performance of individual employees to determine trends in both company and client performance.
Provide valuable information that may be used as reference for planning training and incentive programs to improve individual and team performance.
Improve employee performance with personalized, innovative coaching sessions and up-skill trainings.
Identify effective strategies through their call handling time, procedure and first call resolution that may lead to increase in efficiency and decrease in operating costs.
Regular calibration with client partners, appropriate industry and company regulations.
Provide Operations with reports that will identify quality highlights and opportunities that will promote sustainable business and client partnership.
Kualifikasi Minimum
At least college level or college graduate;
1-2 years experience in the same capacity, preferably in a Collections Agency, Bank or a Lending Institution.
Jobs Summary
Tingkat Posisi
Kategori pekerjaan
Persyaratan tingkat pendidikan
Perekrut respon ke aplikasi

Kadang-kadang 
Alamat Kantor

81 West Capitol Drive, Brgy Kapitolyo Pasig, Pasig, Metro Manila, Philippines
Agar merasa aman saat melamar: carilah ikon verifikasi dan selalu lakukan riset terhadap Perusahaan yang Anda lamar. Hindari dan laporkan situasi dimana Perusahaan membutuhkan bayaran dalam proses rekrutmen mereka.
Tentang Telan Business Solutions
Telan Business Solutions is a fast growing local BPO. Its Collection Division has 400 employees and is considered as one of the most trusted collection entities in the country. Recently, the company has ventured into Sales.