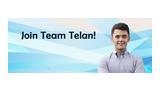 Sales Representative
Lowongan dipasang 4 bulan yang lalu dan batas waktu lamaran adalah 14 Sep
Rekruter merekrut 6 hari yang lalu
Deskripsi Pekerjaan
Communicate with potential customers by phone.
Translate reports and texts according to customers' needs.
Assist the marketing team with their requirements.
Explain the services to customers within the Company's guidelines.
Provide information to customers and assistance on Company's products.
Assist clients on system navigation through a demo Orientation on Company's products.
Explain to clients the benefits of using the Company's platform.
Reply to clients' inquiries by email or phone.
Do upselling.
Help teammates in solving any issue relating to their client.
Kualifikasi Minimum
Fundamental knowledge of computers and peripherals.
High level of fluency in English language.
Above average comprehension skills.
Good hearing acuity.
Self motivated, detail oriented, and assertive.
Can work on shifting schedules, weekends, extended hours and during holidays
Willing to work in Pasig City.
Preferences:
College/University graduate of any 4-year course, or equivalency in work experience.
Stable work record and job history.
Strong outbound experience, at least 6 months as an Outbound Representative and a year as a Sales Representative.
Proven track record of exceeding targets and KPIs in terms of quantity and quality.
Able to use PC and have knowledge of Word, Excel, and Outlook.
Ability to read and write clear and understandable instructions.
Good problem solving and decision making skills.
Excellent sales and/or customer service skills.
Able to work with a high sense of urgency in a fast paced environment.
Effective and efficient working in a team environment.
Ability to handle multiple tasks at a time.
Jobs Summary
Tingkat Posisi
Kategori pekerjaan
Persyaratan tingkat pendidikan
Perekrut respon ke aplikasi

Kadang-kadang 
Alamat Kantor

No. 146 3rd Floor Frankfort Bldg. Pasig Blvd. Bagong Ilog, Pasig, Metro Manila, Philippines
Agar merasa aman saat melamar: carilah ikon verifikasi dan selalu lakukan riset terhadap Perusahaan yang Anda lamar. Hindari dan laporkan situasi dimana Perusahaan membutuhkan bayaran dalam proses rekrutmen mereka.
Tentang Telan Business Solutions
Telan Business Solutions is a fast growing local BPO. Its Collection Division has 400 employees and is considered as one of the most trusted collection entities in the country. Recently, the company has ventured into Sales.