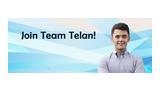 Account Officer | B2B
Deskripsi Pekerjaan
Collects bad debts of large companies
Coordinates with the collection head/finance head regarding history and profile of accounts receivables
Reconcile dated transactions such as invoices between creditor and debtor company to show proof of services/products delivered and identify lapses made
Must possess business knowledge of various industries such as manufacturing, logistics, distribution, publishing, media, etc.
Kualifikasi Minimum
College Level to College Graduate
One (1) to two (2) years experience in the same capacity, preferably in a Collections Agency or Bank
Jobs Summary
Tingkat Posisi
Kategori pekerjaan
Persyaratan tingkat pendidikan
Perekrut respon ke aplikasi

Selalu 
Alamat Kantor

81 West Capitol Drive, Brgy Kapitolyo Pasig, Pasig, Metro Manila, Philippines
Agar merasa aman saat melamar: carilah ikon verifikasi dan selalu lakukan riset terhadap Perusahaan yang Anda lamar. Hindari dan laporkan situasi dimana Perusahaan membutuhkan bayaran dalam proses rekrutmen mereka.
Tentang Telan Business Solutions
Telan Business Solutions is a fast growing local BPO. Its Collection Division has 400 employees and is considered as one of the most trusted collection entities in the country. Recently, the company has ventured into Sales.