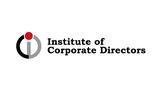 Resource Mobilization and Events Specialist
Lowongan dipasang sebulan yang lalu dan batas waktu lamaran adalah 29 Apr
Rekruter merekrut 2 hari yang lalu
Deskripsi Pekerjaan
RESPONSIBILITIES
Monitor funding opportunities from International aid agencies, corporate entities, and other NGOs
Draft grant proposals for international aid agencies, corporate entities and other NGOs
Organize major events in coordination with other departments
Ensure proper donor recognition and communication
Maintain good relationships with suppliers and media partners
Monitor internal and external communications
Maintain website and draft articles for press releases
Monitor branding of the organization
Kualifikasi Minimum
QUALIFICATIONS
A Bachelor's/College degree hoder
With 2-3 years experience in communications, sales and marketing, resouce mobilization work for non-profits and in events management
With prior experience in dealing with mass media and preparing grant proposals is ideal
COMPETENCIES
Excellent written, oral, and presentation skills in English
Effective coordination and interpersonal skills
Familiarity in using social media for communications and fund-raising
Computer literarcy
Sincere relationships builder; earns the confidence of others
Kemampuan yang dibutuhkan
Content Writing
Creative Thinking
Organizing and Planning
Relationship Management
Presentation Skills
Sales and Marketing Knowledge
Jobs Summary
Tingkat Posisi
Kategori pekerjaan
Persyaratan tingkat pendidikan
Perekrut respon ke aplikasi

Kadang-kadang 
Alamat Kantor

14F Trident Tower, Sen. Gil Puyat Avenue, Makati, Metro Manila, Philippines
Industri

Non-Profit / Volunteering
Lowongan

1 lowongan dibuka
Situs
Agar merasa aman saat melamar: carilah ikon verifikasi dan selalu lakukan riset terhadap Perusahaan yang Anda lamar. Hindari dan laporkan situasi dimana Perusahaan membutuhkan bayaran dalam proses rekrutmen mereka.
Tentang Institute of Corporate Directors
Institute of Corporate Directors (ICD) is a non-stock, non-profit organization dedicated to the study and professionalism of Philippine corporate directorship. We seek to raise the level of the country's corporate governance policy and practice to world class standards. Our mission is to promote and sustain the good governance advocacy in the corporate sector, thereby contributing to the country's growth. ICD is the acknowledged corporate governance advocate of the Philippines. It is an accredited training provider of the Securities and Exchange Commission (SEC), Bangko Sentral ng Pilipinas (BSP), Governance Commission for GOCCs (GCG), and the Insurance Commission. ICD's website is www.icdcenter.org.