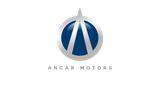 Sales & Marketing Executive
Lowongan dipasang setahun yang lalu dan batas waktu lamaran adalah 9 Jun
Rekruter merekrut 7 hari yang lalu
Deskripsi Pekerjaan
The Sales and Marketing Executive is responsible in marketing and sales of all non-life insurance coverage or related products and/or services. He/she is tasked to manage individual or corporate accounts. The job holder performs basic requirements analysis to determine specific clients' overall priorities and needs.
Key Roles and Responsibilities:
Responsible for the end to end sales process from marketing, client identification, preparation of quotations, conducting presentations to clients, negotiations on policy terms and closing of sales.
Implements basic marketing strategies (i.e. penetration, new business area saturation) to be competitive with other insurance companies. Promotes the unique features and advantages of various insurance plans such as Fire Insurance & Motor car etc.
Develops new clients/new markets and generate list of prospective clients to grow the business.
Manages and maintains existing clients by providing good customer service such as addressing their queries and/or concerns to ensure repeat business thus meeting company's annual objectives.
Ensures that existing clients or future clients are promptly and accurately satisfied by providing excellent customer service.
Coordinates with the underwriter and claims processor on the technical aspect of underwriting and claims respectively.
Prepares documentation on all bidding activities and all necessary documents for request policy bonds etc.
Studies and monitors market trends, competitors' activities and creates recommendations to the branch head for continuous business growth.
Performs administrative tasks that may be assigned from time to time or as the business need requires.
Kualifikasi Minimum
Graduate of Business Management, Finance, Economics, Marketing or any business related courses.

Basic licensure issued by the Insurance Commission such as GA (General Agent) for Non-life insurance is an advantage but not required.

With at least two (2) years of related working experience in the same capacity. Fresh graduates with high potential can also be considered.

Basic know-how on the Insurance Commission procedures is an advantage but not required.

Should have excellent communication and interpersonal skills.

Attentive to details, proactive, highly organized, highly analytical, must have a good problem-solving skills and adaptableStrong analytical and planning skills;

Good communication and presentation skills;
Tunjangan dan lain-lain
 Paid Holidays
 Paid Vacation Leave
 Paid Sick Leave
 Paid Bereavement/Family Leave
 Maternity & Paternity Leave
 Single Parent Leave
 Life Insurance
 Medical / Health Insurance
 Medical, Prescription, Dental, or Vision Plans
 Performance Bonus
Kemampuan yang dibutuhkan
Content Writing
Creative Thinking
Sales and Marketing Knowledge
Analyzing Data
Conflict Resolution
Market Research
Customer Research
Jurusan yang Diminati
Business Administration [Marketing Management]
Business Management [Business Economics]
Applied Economics [Financial Economics] and BS Business Management
Jobs Summary
Tingkat Posisi
Kategori pekerjaan
Persyaratan tingkat pendidikan
Perekrut respon ke aplikasi

Sesekali 
Alamat Kantor

1197 Azure Business Center EDSA, Muῆoz Quezon City., Quezon City, Metro Manila, Philippines
Agar merasa aman saat melamar: carilah ikon verifikasi dan selalu lakukan riset terhadap Perusahaan yang Anda lamar. Hindari dan laporkan situasi dimana Perusahaan membutuhkan bayaran dalam proses rekrutmen mereka.
Tentang Ancar Motors Inc.
Ancar Motors, Inc. (AMI), a Filipino-owned business corporation, is engaged in direct importation and local distribution of quality reconditioned Japan surplus trucks and heavy equipments. It is one of the pioneer companies involved in importation of vehicles. For more than 30 years of existence in the market, our company has provided services in various Private Companies, Local Government Units and Government Agencies and it continues to innovate and improve the quality of its products and services.