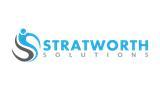 IT BI Data Modeler
Unit 2007 Strata 100 Bldg., F Ortigas Road (Emerald Avenue), Ortigas Center, Pasig, Metro Manila, Philippines

 · 
Penuh waktu
Unit 2007 Strata 100 Bldg., F Ortigas Road (Emerald Avenue), Ortigas Center, Pasig, Metro Manila, Philippines
Lowongan dipasang 3 bulan yang lalu dan batas waktu lamaran adalah 30 Dec
Rekruter merekrut 2 hari yang lalu
Deskripsi Pekerjaan
The role is responsible for Data analysis and translates Business requirements into logical data models. The individual should be experienced in deriving data designs and identifies opportunities to re-engineer data structures, and recommends efficiencies as it relates to data storage and retrieval. This role works closely with Business support groups, DBA, BI Data Services developers, Architects and other groups. The individual must possess strong technical and project leadership and sound data design recommendations.
Main components of the role:
Work with Business Analyst and business partners to understand conceptual data models and translate these into appropriate Logical Data models.
Contribute to standards and frameworks for Data Modeling, data integration/ETL and
reporting and ensure these are being consistently used in the design and development of all relevant solutions.
Work with data owners, users, and other business and IT roles to support the monitoring, management and ultimately improvement of data quality.
Communicate to the rest of IT the role and opportunities of supporting consistent Data
Modeling and an Enterprise Logical Data Model.
Keep abreast of the business strategy, business plan and latest industrial trends.
Facilitate modeling sessions and design walkthroughs with DBA and development members
Support multiple projects and programs.
Follow standardized processes and documentation of new procedures.
Some requirement to work out of hours as required supporting both maintenance and project work.
Kualifikasi Minimum
Education:
University Degree in Computer Science or Technical High School Diploma/University Degree.
Some formal relevant IT certifications.
Good English speaking and writing skills.
Experience:
At least 8-years experience working in a technical project team, 5+ years experience in transactional and dimensional data modeling experience.
Demonstrated experience gathering and translating requirements into conceptual, logical and physical data models.
Excellent understanding of solutions architectural principles, data integration, and data warehousing.
Experience in SAP BI, or Sybase IQ or similar technologies
Knowledge of data modeling tools like Erwin, and SAP designer.
Ability to work well in an IT organizational environment with strong collaborative and team orientation
Excellent communication and documentation skills.
Knowledge and experience of working in a high-pressure environment.
Jobs Summary
Tingkat Posisi
Kategori pekerjaan
Persyaratan tingkat pendidikan
Perekrut respon ke aplikasi

Kadang-kadang 
Alamat Kantor

Unit 2007 Strata 100 Bldg., F Ortigas Road (Emerald Avenue), Ortigas Center, Pasig, Metro Manila, Philippines
Industri

Staffing / Recruiting
Lowongan

3 lowongan dibuka
Agar merasa aman saat melamar: carilah ikon verifikasi dan selalu lakukan riset terhadap Perusahaan yang Anda lamar. Hindari dan laporkan situasi dimana Perusahaan membutuhkan bayaran dalam proses rekrutmen mereka.
Tentang Stratworth Solutions Inc.
Stratworth Solutions Inc. is a recruitment firm focused on providing solutions and convenience to your job hunting. Our advantages: - Find locations without having to walk around the block - Gain information on what accounts are available to choose from - Acquire inside information about the nature and processes Think of us as your personal career consultant! Apply Now!