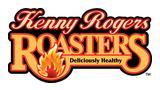 Barista | Seattle's Best Coffee
Lowongan dipasang setahun yang lalu dan batas waktu lamaran adalah 18 Oct
Rekruter merekrut 9 hari yang lalu
Deskripsi Pekerjaan
Provide prompt, courteous and excellent service to all guests at all times.
Clean and keep work station sanitary, neat and orderly.
Ensure availability of stocks all the time by adhering to the cafés ordering and inventory control procedures.
Kualifikasi Minimum
Proactive, friendly and pleasant disposition and demeanor.
Moves fast, energetic, meticulous and service-oriented.
Jobs Summary
Tingkat Posisi
Kategori pekerjaan
Persyaratan tingkat pendidikan
Perekrut respon ke aplikasi

Selalu 
Alamat Kantor

10F Lepanto Bldg Paseo de Roxas, Makati, Metro Manila, Philippines
Agar merasa aman saat melamar: carilah ikon verifikasi dan selalu lakukan riset terhadap Perusahaan yang Anda lamar. Hindari dan laporkan situasi dimana Perusahaan membutuhkan bayaran dalam proses rekrutmen mereka.
Tentang Seattle's Best Coffee Philippines and Kenny Rogers Roasters
OUR BRANDS Kenny Rogers Roasters offers rotisserie roasted chicken, baby back ribs, grilled burgers, fillets and sausages and a selection of freshly made side dishes. Salads and yoghurt smoothies round off what we are proud to say is the healthiest product line of any restaurant chain in the country. "Deliciously healthy" is on our logo and in our consciousness. Seattle's Best Coffee specializes in the medium roast category, avoiding the heavy, almost burnt roast of other coffee chains. Bold flavor, smooth taste is our mantra. We love our beans. To maintain the unique flavour of our brew, we only use high quality beans from select suppliers. Our mission is to produce distinctive coffees that deliver the bolder flavors discerning consumers look for along with the smooth taste that they prefer. We offer a wide selection of beverages (coffee, teas, ice blends and non-coffee drinks) and food (breakfast, light meals, pastries and desserts.)