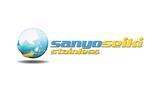 Training Officer
2801 28th Floor World Trade Exchange Building, Juan Luna St., Binondo, Manila, Philippines, Manila, Metro Manila, Philippines

 · 
Penuh waktu
2801 28th Floor World Trade Exchange Building, Juan Luna St., Binondo, Manila, Philippines, Manila, Metro Manila, Philippines
Deskripsi Pekerjaan
I. ROLES
Ensure that the training policies, procedures and techniques are adhered to and improvements are recommended by executing the standard and effective training processes in the organization and its outsourced service providers.
II. ACCOUNTABILITIES
Performance Management
Facilitate timely appraisals on employees 3rd month, 5th month and annual performance appraisal schedule.
Prepares Annual PA Summary and analysis of results.
Training & Organizational Development
Monitor and update Annual Training Plan
Arrange training schedules as planned
Process training Agreements
Collects Training modules to be turned over to DCC
Arrange and set Echo Seminars two (2) weeks after the attended training.
Collects and keep training and orientation attendance
Design internal training modules/ programs
Update Individual Training Records of both direct employees and outsourced skilled personnel
Monitor and records Training Effectiveness
Conducts Training Needs Analysis & assist HRAD Manager in designing Annual Training Plan
Health and Safety Programs
Responsible for establishing, maintaining implementing 5S Programs
Spearheaded Health & Safety Committee project development and implementation and regular coordination meeting.
Assures implementation of Health & Safety rules & regulations like use of safety gadgets, first aide kit, etc.
Establish CERT Committee, develop and facilitate implementing guidelines.
Assures compliance of all plants/ warehouse/office to 5S Practice in coordination with respective Plant Operations Managers.
Employee Relations
Plan, implement and facilitate employee year- round employee relations activity.
Assist all activities related to HR or company events.
Promote equality and diversity as part of the culture of the organization.
Liaising with wide range of organizations involved in areas such as race relations, disability, gender, age, religion and health and safety.
Administrative Services- Facilities, Special Projects & Records
Manage the storage, filing, archives, and security of HR documents.
Assures availability of admin supplies like water, pantry needs, etc.
Handles special admin projects.
Oversees Reception and company drivers
Facilities repairs and maintenance
Act ad Departmental Document Control Clerk.
Kualifikasi Minimum
At least a Bachelor's/College Degree in Psychology, Human Resources, Economics, MassCommunication or equivalent
1-4 years experience in the related field
Preferably female.
Must have excellent oral and written communication skills;
Professional, highly analytical, keen on details and can work with minimum supervision;
Can multi-task, handle pressure well;
Advanced computer skills in MS Office;
Excellent problem-solving skills;
Tunjangan dan lain-lain
 Paid Holidays
 Paid Vacation Leave
 Paid Sick Leave
 Paid Bereavement/Family Leave
 Maternity & Paternity Leave
 Single Parent Leave
 Medical / Health Insurance
 Medical, Prescription, Dental, or Vision Plans
Keahlian yang diperlukan
Presentation Skills
Performance Management and Coaching
Program Evaluation
Change Management
Continuous Learning
Facilitator Focus Group Discussions
Employee Relations
Jobs Summary
Tingkat Posisi
Kategori pekerjaan
Persyaratan tingkat pendidikan
Perekrut respon ke aplikasi

Selalu 
Alamat Kantor

2801 28th Floor World Trade Exchange Building, Juan Luna St., Binondo, Manila, Philippines, Manila, Metro Manila, Philippines
Industri

Manufacturing and Production
Lowongan

1 lowongan dibuka
Agar merasa aman saat melamar: carilah ikon verifikasi dan selalu lakukan riset terhadap Perusahaan yang Anda lamar. Hindari dan laporkan situasi dimana Perusahaan membutuhkan bayaran dalam proses rekrutmen mereka.
Tentang Sanyo Seiki Stainless Steel Corporation
Sanyo Seiki Global PTE. LTD. has over 23 years of extensive capabilities, supplying high quality Stainless Steel products worldwide. Since its registration as a company on January 18, 1995, it has been a partner in architecture, infrastructure, transportation, food processing, mining, agriculture, manufacturing, oil refining, and food processing. Sanyo Seiki Global PTE. LTD. products include Sheets, Plates, Checkered plates, Bars (round and flat), Channel Bars, Angle Bars, Pipes (welded and seamless), Tubes (welded and seamless/ square and rectangular), and Sanitary Tubings. Mindful of the increasing international players in the market, the company aims to remain competitive in producing only first-grade stainless steel products. Our strength is our operational systems, thus strictly implementing our internal Quality Management System. Sanyo Seiki works in accordance with the strict standards of international quality control thereby accorded the ISO 9001: 2008 certification. The company gained the confidence of its clients through best quality product and services , on- time-delivery and reasonable price. Customer Satisfaction and unwavering commitment to QUALITY is the reason of our existence. We provide only the best stainless steel products, processed through innovative technology, and handled by highly skilled and competent people.