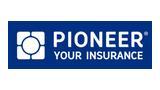 Branch Assistant | Banawe Branch
Deskripsi Pekerjaan
• Facilitates collating of agents' licensing requirements and responds to queries relating to agency licensing status
• Checks accuracy and completeness of new business application forms and other requirements
• Prepares weekly production reports, licensing updates and other reports as needed
• Cashiering, petty cash disbursement and provisional receipts administration
Kualifikasi Minimum
• Candidate must possess at least a Bachelor's/College Degree in any field
• At least a year of administrative experience and customer service
• Proficient in Microsoft Office
• Strong written and verbal skills
• Preferably female, not more than 30 years old
• Full time positions available: (1) Banawe, Quezon City
Jobs Summary
Tingkat Posisi
Kategori pekerjaan
Persyaratan tingkat pendidikan
Perekrut respon ke aplikasi

Kadang-kadang 
Alamat Kantor

88 Banawe St., Manresa, Quezon City, , Quezon City, Metro Manila, Philippines
Industri

Insurance
Lowongan

1 lowongan dibuka
Agar merasa aman saat melamar: carilah ikon verifikasi dan selalu lakukan riset terhadap Perusahaan yang Anda lamar. Hindari dan laporkan situasi dimana Perusahaan membutuhkan bayaran dalam proses rekrutmen mereka.
Tentang Pioneer Your Insurance
For more than six decades, Pioneer has been serving the Filipino through non-life and life insurance and continues to be a hotbed of innovators and trailblazers who believe that insurance is a necessity. If you are brimming over with insights, teeming with creative ideas, and looking for a rewarding career, then Pioneer is definitely your future home. Join our family today!