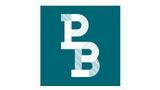 Junior Web Developer
Deskripsi Pekerjaan
Write testable, efficient code by following best software development practices
Work on MVC framework
Solid understanding of Javascript Object-Oriented-Programming
Create and maintain software documentation
Stay up-to-date on emerging technologies
Kualifikasi Minimum
Minimum:
Completed or in process of completing Computer Science degree or other formal education in web application development or interactive design
An understanding of the fundamentals of front-end development: HTML5, CSS, JavaScript, XML
An understanding of fundamentals of Server-side scripting – PHP and MySQL DB
Nice to Have:
Experience with Bootstrap
Javascript libraries such as jQuery UI, dhtmlxSuite Framework
Experience with Javascript frameworks, including Angular
Knowledge and experience with Git source code repository
Design skills or a good design sensibility
Image Editing
1 Yr. professional experience
Jobs Summary
Tingkat Posisi
Kategori pekerjaan
Persyaratan tingkat pendidikan
Perekrut respon ke aplikasi

Selalu 
Alamat Kantor

100 C. Palanca, Legazpi Village, Makati, 1229 Metro Manila, Philippines
Industri

Consulting/Business Services
Lowongan

1 lowongan dibuka
Agar merasa aman saat melamar: carilah ikon verifikasi dan selalu lakukan riset terhadap Perusahaan yang Anda lamar. Hindari dan laporkan situasi dimana Perusahaan membutuhkan bayaran dalam proses rekrutmen mereka.
Tentang Penbrothers
Penbrothers opened its doors in December of 2014 in Manila with the hopes of connecting the world to the Philippines, and the Philippines to the world. Penbrothers was born from a need to meet a new demand and opportunity generated in the startup community, mainly, the co-working sector, with an innovative approach to remote working, offering manning and payroll solutions, beyond a shared working space. Over the last couple years, Penbrothers has successfully expanded into 3 offices and housing over 40 international and local startups, organizations, and entrepreneurs. This is the Penbrothers ecosystem and where companies use the space to grow, scale, and engage collectively. Penbrother clients has access to services such as talent management support for employment, payroll, and tax compliance, as well as manning services for the whole recruitment and onboarding process. Cost advantage is the principal value at Penbrothers. By understanding the challenges startups constantly face and the reasons to their failures, Penbrothers sought out an action to aid expanding organizations with talent management and manning services so that clients can concentrate on their business to the core.