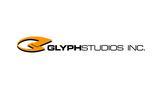 Network Administrator
Lowongan dipasang 5 bulan yang lalu dan batas waktu lamaran adalah 29 Aug
Rekruter merekrut 5 jam yang lalu
Deskripsi Pekerjaan
Configure and maintain the organization's internal computer network.
Manage network security tools such as firewall, anti-virus, and intrusion detection systems.
Identify, troubleshoot, solve, and document network connectivity and performance issues.
Install and support hard-line telephones and other networked telecommunication devices.
Monitor network performance and optimize the network for optimal speed and availability.
Install, configure, and maintain network hardware such as Cisco routers and switches.
Deploy, configure, and upgrade network software such as enterprise antivirus or diagnostics programs.
Implement and maintain emergency backup and restore systems for mission-critical network servers.
Ensure Network Administrators regulate user access to sensitive files to protect against internal security breaches.
Take responsibility for end-user desktop support and the maintenance of servers and other networked devices.
Kualifikasi Minimum
Experience working in a team-oriented, collaborative environment.
Strong technical knowledge of network and PC operating systems, Cisco, Network Appliance, and others.
Strong technical knowledge of current network hardware, protocols, and standards.
Knowledge of Linux Server, MS SQL Server, VMWare, and others.
Excellent communication and interpersonal skills.
Ability to present ideas to non-technical audiences in user-friendly language.
Proven analytical and problem-solving skills.
Exceptional customer service skills.
Ability to effectively prioritize and execute tasks in a dynamic environment.
Self-motivated and directed.
Jobs Summary
Tingkat Posisi
Kategori pekerjaan
Persyaratan tingkat pendidikan
Perekrut respon ke aplikasi

Sesekali 
Alamat Kantor

The Orient Square, Emerald Ave, San Antonio, Pasig, 1600 Metro Manila, Philippines
Agar merasa aman saat melamar: carilah ikon verifikasi dan selalu lakukan riset terhadap Perusahaan yang Anda lamar. Hindari dan laporkan situasi dimana Perusahaan membutuhkan bayaran dalam proses rekrutmen mereka.
Tentang GlyphStudios, Inc.
GlyphStudios is one of the largest mobile services and content providers in the Philippines. The company is recognized for its competency in developing voice value-added voice services. Since its incorporation in 2006, the company has created and launched unique mobile services for all three major carriers in the country: Smart Communications, Globe Telecom and Sun Cellular.