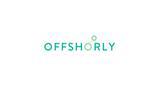 Senior Technical QA
Deskripsi Pekerjaan
Senior Technical QA (Automation Testing)
Eastwood Libis QC

Sourcefit is looking for a Senior QA Engineer. Gain a unique opportunity in working with a fast growing software development start-up developing responsive and interactive digital projects for a number of UK and US based clients. For the right candidate, this will be an opportunity for career advancement.

Responsibilities:
Create, update and execute test cases
Create, update and execute automated test scripts
Lead the QA testing activities
Work and mentor a Junior Manual QA
Create test plans, estimates, and processes
Provide reports to management and clients
Handle other QA tasks required by management
WHAT'S IN IT FOR YOU?
Flexible schedule (You can come in anytime between 9 AM and 11 AM)
HMO on Day 1
Annual Appraisal with salary review based on performance
We encourage our employees to open up idea's that you find interesting and we can look at funding them
We have a sophisticated buddy system to help people learn new technology
Monthly team Building
We always explore on New technology to use in our projects (you will never be outdated)
We like open source and we contribute to the open source Github community
Kualifikasi Minimum
Experienced QA engineer with experience of all elements of QA – functional, integration, regression, usability, security as well as potentially load testing.
Experience QA engineer with experience and test timeline estimation.
Experience creating, managing and running test scripts.
The ability to understand the bigger picture of the system so can understand the pieces that are being tested.
Command line and scripting skills.
Work collaboratively and proactively with the development teams.
Automation Skill.
Knowledge of Watir/Selenium or any other automated tools.
An experienced QA engineer who understands the different types of QA and can plan, instigate, manage and perform them to the highest level.
Excellent communicator in both spoken and written English.
An experience of creating and managing documentation.
Experience working with a number of PM and testing software.
A self-starter.
Someone not afraid to learn on the job and who wants to learn from an experienced management team.
The ability to think outside the box to solve problems.
A passion for technology.
Ability to have fun as well as work.
Tunjangan dan lain-lain
 Flexitime
 Paid Holidays
 Paid Vacation Leave
 Paid Sick Leave
 Medical / Health Insurance
 Transportation Allowances
 Free Lunch or Snacks
 Performance Bonus
Jurusan yang Diminati
Management Information Systems and MS Computer Science
Technology [Information Technology]
Jobs Summary
Tingkat Posisi
Kategori pekerjaan
Persyaratan tingkat pendidikan
Perekrut respon ke aplikasi

Sesekali 
Alamat Kantor

21st Flr. Cyberone Bldg. Eastwood Libis, Eastwood, Quezon City, Metro Manila, Philippines
Industri

Computer Software / Engineering
Situs
Agar merasa aman saat melamar: carilah ikon verifikasi dan selalu lakukan riset terhadap Perusahaan yang Anda lamar. Hindari dan laporkan situasi dimana Perusahaan membutuhkan bayaran dalam proses rekrutmen mereka.
Tentang Offshorly.com
We are a Mobile First Digital Agency working predominantly for UK based clients. We work with the latest technologies (MEAN.js, standalone angular, HTML5, native mobile applications) as well as more traditional ones. We are new, socially conscious and expanding rapidly.