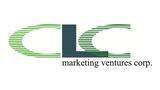 Employee Relations Officer | HR Shared Services
CLC Marketing Ventures, Inc, 114 - 116 Sauyo Road Novaliches, Q.C. (near Mindanao Avenue), Quezon City, Metro Manila, Philippines

 · 
Penuh waktu
CLC Marketing Ventures, Inc, 114 - 116 Sauyo Road Novaliches, Q.C. (near Mindanao Avenue), Quezon City, Metro Manila, Philippines
Deskripsi Pekerjaan
Monitors, reviews, and evaluate personnel policies and practices of the company to ensure compliances with internal policies and labor laws and other administrative function.
Oversees, construct and implements administration of disciplinary actions.
Resolves emloyee relations issue. Administers serving of termination notices to employee concerned, practice due process and reports the same to DOLE as needed and as approved by the Top Management from time to time.
Manages, constructs and implements employees' infraction report and database. incident reports (IR) deliverables and monitoring internal and external memorandum.
Advise employees of their right and obligations in the employment matters and employee evaluations in relation to the goal of the company.
Maintain and ensure integrity and completeness of all disciplinary/investigation files and such other administrative tasks in relation to a specific assignment to ensure disciplinary measures.
Respond to employees' complaints and other grievances by providing advise and guidance regarding discipline grievances, leave and other applicable matters.
Conducts spot check measures at any given time during working hours to ensure proper administration management.
And other works that may be assigned from time to time.
Kualifikasi Minimum
Bachelor's degree in Psychology, Human Resource Development Management or any business related course.
At least two (2) years of work experience in this position
Proficient in Microsoft Office applications especially in Excel and Word.
Must have good communication skills and can relate very well with people in the organization, possesses good time management skills, independent, flexible and able to work with less supervision.
A multi tasker and has the ability to work under pressure.
Jobs Summary
Tingkat Posisi
Kategori pekerjaan
Persyaratan tingkat pendidikan
Perekrut respon ke aplikasi

Seringkali 
Alamat Kantor

CLC Marketing Ventures, Inc, 114 - 116 Sauyo Road Novaliches, Q.C. (near Mindanao Avenue), Quezon City, Metro Manila, Philippines
Industri

Manufacturing and Production
Lowongan

1 lowongan dibuka
Situs
Agar merasa aman saat melamar: carilah ikon verifikasi dan selalu lakukan riset terhadap Perusahaan yang Anda lamar. Hindari dan laporkan situasi dimana Perusahaan membutuhkan bayaran dalam proses rekrutmen mereka.
Tentang CLC MARKETING VENTURES, CORPORATION
CLC Marketing Ventures, Corporation is one of the leading metal based furniture business and markets a wide variety of furniture products related to home and office interior architecture, hotel-restaurant indoor and outdoor furnishings, and children's furniture all over the Philippines. Likewise, CLCMV exclusively distributes in the country first-class home and office furniture lines and excellent furniture for infants imported from the best markets in China, Taiwan, Malaysia, Thailand, and Turkey. Over the years, CLCMV is able to expand its operations locally and abroad. In its more than 30 years of doing business, CLCMV prides itself for being one of the few local manufacturers able to penetrate the upscale Asian markets, particularly Japan. The company, through its customer-driven culture and market segment-focused approach, aims to maintain its niche as a preferred provider of high-quality, affordable furniture products