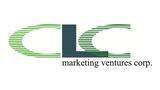 Business Development Manager
Lowongan dipasang sebulan yang lalu dan batas waktu lamaran adalah 29 Jun
Rekruter merekrut 3 jam yang lalu
Deskripsi Pekerjaan
Prepares, implements and monitors strategic/tactical plans within the set budget and timelime;
Identifies and pursues prospects and markets for the related product line and services;
Conceptualizes and initiates various sales and marketing campaigns;
Researches and actively works on product/service improvements and innovation;
Oversees the full execution and delivery of its products and services;
Ensures that the business unit is managed effectively and profitably based on agreed parameters;
Carries out other essential tasks from time to time.
Kualifikasi Minimum
Male or female, at least 25 years of age, grduate of Marketing, Business, Fine Arts or any related course, post graduate is an advantage but not required;
Gained at least 2 - 3 yrs of work experience in business development activities and in sales, preferably in project selling and furniture trade;
Proficient in technical and business writing, has excellent communication and presentation skills;
Willing to work from Monday - Saturdays and can extend working hours whenever necessary;
A team player and possess a "can - do" and pro active attitude and has an excellent problem solving skills;
Can work with Top Management as this position reports directly to the Chief Operating Officer.
Wiling to work in Sauyo, Novaliches Q.C. near Mindanao Avenue.
Jobs Summary
Tingkat Posisi
Kategori pekerjaan
Persyaratan tingkat pendidikan
Perekrut respon ke aplikasi

Kadang-kadang 
Alamat Kantor

Don Julio Gregorio, Sauyo Road, Nova Quezon city, 1116 Metro Manila, Philippines
Industri

Manufacturing and Production
Lowongan

1 lowongan dibuka
Situs
Agar merasa aman saat melamar: carilah ikon verifikasi dan selalu lakukan riset terhadap Perusahaan yang Anda lamar. Hindari dan laporkan situasi dimana Perusahaan membutuhkan bayaran dalam proses rekrutmen mereka.
Tentang CLC MARKETING VENTURES, CORPORATION
CLC Marketing Ventures, Corporation is one of the leading metal based furniture business and markets a wide variety of furniture products related to home and office interior architecture, hotel-restaurant indoor and outdoor furnishings, and children's furniture all over the Philippines. Likewise, CLCMV exclusively distributes in the country first-class home and office furniture lines and excellent furniture for infants imported from the best markets in China, Taiwan, Malaysia, Thailand, and Turkey. Over the years, CLCMV is able to expand its operations locally and abroad. In its more than 30 years of doing business, CLCMV prides itself for being one of the few local manufacturers able to penetrate the upscale Asian markets, particularly Japan. The company, through its customer-driven culture and market segment-focused approach, aims to maintain its niche as a preferred provider of high-quality, affordable furniture products