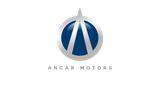 Credit Analyst
Lowongan dipasang 7 bulan yang lalu dan batas waktu lamaran adalah 30 Dec
Rekruter merekrut 8 jam yang lalu
Deskripsi Pekerjaan
The Credit Invesigator will perform/conduct credit analysis inspection of properties offered as collateral and
verification on prospective clients. He will be handling the preparation of appraisal reports and credit
investigation reports. The ideal candidate will also be tasked to assist in skip tracing, collection and
repossession efforts.
Kualifikasi Minimum
Candidates must be a graduate of Business Administration, Economics, Finance/Accounting and Banking

Must have a very good communication and interpersonal skills both in oral and written

Must have at least one year work experience in the same capacity.

Proficient in conducting research and investigation about credit ratings.

Must have the ability to evaluate the financial capability of an individual client or organization.

Should have competence in the fields of accountancy and taxation.

Willing to travel and be assigned in nearby North Luzon branches.

Strong analytical and planning skills.

Excellent problem-solving skills;
Tunjangan dan lain-lain
 Paid Holidays
 Paid Vacation Leave
 Paid Sick Leave
 Paid Bereavement/Family Leave
 Maternity & Paternity Leave
 Single Parent Leave
 Life Insurance
 Performance Bonus
Jobs Summary
Tingkat Posisi
Kategori pekerjaan
Persyaratan tingkat pendidikan
Perekrut respon ke aplikasi

Seringkali 
Alamat Kantor

Ground Floor Azure Business Center, 1197-A Epifanio de los Santos Ave, Quezon City, 1105 Metro Manila, Philippines
Agar merasa aman saat melamar: carilah ikon verifikasi dan selalu lakukan riset terhadap Perusahaan yang Anda lamar. Hindari dan laporkan situasi dimana Perusahaan membutuhkan bayaran dalam proses rekrutmen mereka.
Tentang Ancar Motors Inc.
Ancar Motors, Inc. (AMI), a Filipino-owned business corporation, is engaged in direct importation and local distribution of quality reconditioned Japan surplus trucks and heavy equipments. It is one of the pioneer companies involved in importation of vehicles. For more than 30 years of existence in the market, our company has provided services in various Private Companies, Local Government Units and Government Agencies and it continues to innovate and improve the quality of its products and services.