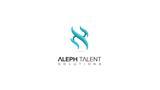 Customer Service Representative (CSR)
Lowongan dipasang 5 bulan yang lalu dan batas waktu lamaran adalah 12 May
Rekruter merekrut sebulan yang lalu
Deskripsi Pekerjaan
Respond to and resolve on the first call, customer service inquires and issues by identifying the topic and type of assistance the caller needs such as benefits, eligibility and claims, financial spending accounts and correspondence.
Help guide and educate customers about the fundamentals and benefits of consumer-driven health care topics to include managing their health and well-being by selecting the best benefit plan options, maximizing the value of their health plan benefits and choosing a quality care provider
Intervene with care providers (doctor's offices) on behalf of the customer to assist with appointment scheduling or connections with internal specialists for assistance when needed
Assist customers in navigating myuhc.com and other UnitedHealth Group websites and encourage and reassure them to become self-sufficient
Own problem through to resolution on behalf of the customer in real time or through comprehensive and timely follow-up with the member
Research complex issues across multiple databases and work with support resources to resolve customer issues and/or partner with others to resolve escalated issues
Provide education and status on previously submitted pre-authorizations or pre-determination requests
Meet the performance goals established for the position in the areas of: efficiency, call quality, customer satisfaction, first call resolution and attendance
Kualifikasi Minimum
Minimum 9-months Customer Service experience.
An education level of at least second year completed in college.
Demonstrated ability to quickly build rapport and respond to customers in a compassionate manner by identifying and exceeding customer expectations (responding in respectful, timely manners, consistently meeting commitments).
Demonstrated ability to listen skillfully, collect relevant information, determine immediate requests and identify the current and future needs of the member.
Proficient problem solving approach to quickly assess current state and formulate recommendations.
Proficient in translating healthcare-related jargon and complex processes into simple, step-by-step instructions customers can understand and act upon.
Flexibility to customize approach to meet all types of member communication styles and personalities.
Proficient conflict management skills to include ability to resolve issues in a stressful situation and demonstrating personal resilience.
Ability to work regularly scheduled shifts within our hours of operation, where lunches and breaks are scheduled, with the flexibility to adjust daily schedule, and work over-time and/or weekends, as needed.
All new hires will be required to successful complete the UnitedHealthcare Operations Customer Service Advocate training classes and demonstrate proficiency of the material.
Jobs Summary
Tingkat Posisi
Kategori pekerjaan
Persyaratan tingkat pendidikan
Perekrut respon ke aplikasi

Kadang-kadang 
Alamat Kantor

Philippines
Industri

Staffing / Recruiting
Lowongan

5 lowongan dibuka
Agar merasa aman saat melamar: carilah ikon verifikasi dan selalu lakukan riset terhadap Perusahaan yang Anda lamar. Hindari dan laporkan situasi dimana Perusahaan membutuhkan bayaran dalam proses rekrutmen mereka.
Tentang Aleph Talent Solutions
Aleph Talent Solutions is a human resource solutions firm that provides business support for recruitment & executive search, end-to-end hiring, compensation and benefits structure, accounting, payroll, and government reports compliance, and training and development. Aleph Talent Solutions works with talent-intensive businesses in Luzon, Visayas, and Mindanao. With our extensive experience in recruitment, headhunting, sourcing, business development, and training and development Aleph Talent Solutions will match the best person, skills, talent, and experience to the right position and honing previously untapped wherewithal of fresh graduates, preparing them for the job market. We are seasoned recruiters, headhunters, and human resource practitioners that work according to RECRUITMENT QUALITY and HIT RATES. We are not in the business of "merely endorsing" candidates. We are in the business of helping businesses expand and grow. We want our hires to be your best hires.