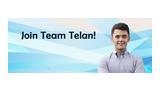 HR Generalist
Lowongan dipasang sebulan yang lalu dan batas waktu lamaran adalah 14 Nov
Rekruter merekrut 5 jam yang lalu
Deskripsi Pekerjaan
Maintains and update company 201 files.
Coordinate with other departments with regards to manpower movement or personnel requisition.
Gather all the attendance data from our company biometric systems on time for time keeping purposes.
Accurately prepares the time keeping for the approval of operations department and/or the HR manager for payroll processing.
Prepares memos and letters with regards to personnel notices for the approval of the HR manager.
Efficiently files and organize company documents.
Efficiently and promptly source for manpower pooling or for manpower vacancies.
Be on a look out for new sourcing platforms or sourcing medias.
Timely turnover of manpower to respective departments.
Knowledgeable in Government Mandated Benefits.
Maintains and keep confidential HR materials and documents.
Assist HR manager in processing or implementing evaluation tools.
Effectively track manpower movement and provide notices to HR manager or department heads with regards to the end of probationary period (for regularization or for termination).
Collects and compile documents with regards to employee records.
Knows basic labor code of the Philippines.
Perform other duties assigned by his/her immediate supervisor.
Kualifikasi Minimum
College/Bachelor's degree of any related course.
1-3 years of experience in related field is required, specifically in office administration, human resources, and employee relations.
Average verbal and written communication skills.
Can handle different levels of personnel within the company.
Must be a team player, and can collaborate effectively with the other department.
Fair and objective, and with good interpersonal relationship skills.
Attention to detail and can function with less supervision.
Jobs Summary
Tingkat Posisi
Kategori pekerjaan
Persyaratan tingkat pendidikan
Perekrut respon ke aplikasi

Selalu 
Alamat Kantor

No. 146 3rd Floor FRANKFORT Bldg. Pasig Blvd. Bagong Ilog, Pasig, Metro Manila, Philippines
Agar merasa aman saat melamar: carilah ikon verifikasi dan selalu lakukan riset terhadap Perusahaan yang Anda lamar. Hindari dan laporkan situasi dimana Perusahaan membutuhkan bayaran dalam proses rekrutmen mereka.
Tentang Telan Business Solutions
Telan Business Solutions is a fast growing local BPO. Its Collection Division has 400 employees and is considered as one of the most trusted collection entities in the country. Recently, the company has ventured into Sales.