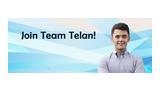 Assistant HR Manager
81 West Capitol Drive, Brgy Kapitolyo Pasig, Pasig, Metro Manila, Philippines

 · 
Penuh waktu
81 West Capitol Drive, Brgy Kapitolyo Pasig, Pasig, Metro Manila, Philippines
Lowongan dipasang 2 bulan yang lalu dan batas waktu lamaran adalah 14 Nov
Rekruter merekrut 17 jam yang lalu
Deskripsi Pekerjaan
Specific Duties: The incumbent will assist the HR Manager in various facets of HR and Administrative Services (HRAS), to wit:
On Recruitment & Selection. Directs & assures that properly qualified employees are recruited, hired and trained.
On Job Classification. Accurately develops job or position descriptions and placement, ensuring proper performance appraisal of the specified duties.
On Employee Relations. Ensures fair, positive and equitable treatment of all employees through compliance with government regulations, in house training programs. Promotes understanding and good relationship by opening the lines of communication between the management and employees thereby creating an atmosphere where employees can be happy and proud to belong to THFTA.
On Employee Discipline. Conducts investigation and prepares violation reports to employees with offense violated the Company code of discipline and likewise conducts counseling to prevent committing the same offense in the future.
On Employee Records. Creates and maintains forms and files to ensure adequate documentation for employment purposes.
On Compensation & Benefits. Develops, recommends and administers programs that are equitable and competitive which meet company objectives.​

Ensures & oversees compliance to all government mandated wages and benefits including reporting requirements.
Develops, implements, administers & evaluates employee benefits program, including performance appraisal, health & life insurance.
Prepares and issues memoranda and circulars prescribing operating policies, rules and regulations in the implementation of company policies and measures approved and/or adopted by the Company.
Establishes & maintains effective relationships with government & private officials, non-government institutions, professional associations and the general public.
Formulates, recommends and implements procedural or policy changes if necessary.
Plans, organizes, directs & controls the work activities of the HR Department
Kualifikasi Minimum
Education: College graduate preferably major in Behavioral Sciences, Psychology or any related course.
Experience: at least Five (5) years experience in the field of HR in a supervisory/managerial capacity.
Jobs Summary
Tingkat Posisi
Kategori pekerjaan
Persyaratan tingkat pendidikan
Perekrut respon ke aplikasi

Kadang-kadang 
Alamat Kantor

81 West Capitol Drive, Brgy Kapitolyo Pasig, Pasig, Metro Manila, Philippines
Agar merasa aman saat melamar: carilah ikon verifikasi dan selalu lakukan riset terhadap Perusahaan yang Anda lamar. Hindari dan laporkan situasi dimana Perusahaan membutuhkan bayaran dalam proses rekrutmen mereka.
Tentang Telan Business Solutions
Telan Business Solutions is a fast growing local BPO. Its Collection Division has 400 employees and is considered as one of the most trusted collection entities in the country. Recently, the company has ventured into Sales.