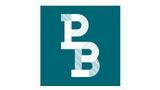 Customer Service Representative (CSR)
Deskripsi Pekerjaan
Seller Labs is a group of individuals that believe in the power of technology. We love trying new things and creating innovate technology. We love to learn and to teach others what we have learned. We constantly do what it takes to make sure our customers and team members are successful. We recently tied for first place as Atlanta's Most Innovative Young Tech Start-up of 2015. We have some big ideas, some big dreams and some great people to help make it happen.
We are looking for someone with strong communication and problem-solving skills, that won't shy away from in-person interactions. Aside from helping customers, our team is also used to educate and teach our customers how to best use our suite of products. You'll be expected to help review documents, provide exceptional support, and quickly adapt in an ever-growing business. This is a great opportunity to work with a top-notch team and dive deep into our day-to-day-operations
Offer sales and education on all of our products to prospective customers, across various communication platforms -On board new clients
Maintain high levels of customer satisfaction by resolving issues and reviewing accounts in a timely manner
Communicate with development team about bugs and/or improvements
Maintain personal knowledge base of product details and variations
Kualifikasi Minimum
Proficient in English written (email, online chat, etc) communication.
Jobs Summary
Tingkat Posisi
Kategori pekerjaan
Persyaratan tingkat pendidikan
Perekrut respon ke aplikasi

Kadang-kadang 
Alamat Kantor

100 C Palanca St, Legazpi Village, Makati, 1229 Metro Manila, Philippines
Industri

Consulting/Business Services
Lowongan

1 lowongan dibuka
Agar merasa aman saat melamar: carilah ikon verifikasi dan selalu lakukan riset terhadap Perusahaan yang Anda lamar. Hindari dan laporkan situasi dimana Perusahaan membutuhkan bayaran dalam proses rekrutmen mereka.
Tentang Penbrothers
Penbrothers opened its doors in December of 2014 in Manila with the hopes of connecting the world to the Philippines, and the Philippines to the world. Penbrothers was born from a need to meet a new demand and opportunity generated in the startup community, mainly, the co-working sector, with an innovative approach to remote working, offering manning and payroll solutions, beyond a shared working space. Over the last couple years, Penbrothers has successfully expanded into 3 offices and housing over 40 international and local startups, organizations, and entrepreneurs. This is the Penbrothers ecosystem and where companies use the space to grow, scale, and engage collectively. Penbrother clients has access to services such as talent management support for employment, payroll, and tax compliance, as well as manning services for the whole recruitment and onboarding process. Cost advantage is the principal value at Penbrothers. By understanding the challenges startups constantly face and the reasons to their failures, Penbrothers sought out an action to aid expanding organizations with talent management and manning services so that clients can concentrate on their business to the core.