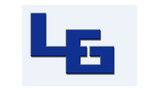 Project Engineer
Lowongan dipasang 19 hari yang lalu dan batas waktu lamaran adalah 30 Sep
Rekruter merekrut 2 hari yang lalu
Deskripsi Pekerjaan
1. Interprets plans and specifications prior to construction.
2. Schedule and coordinates work activities among his subordinates.
3. Coordinates the requisition, issuances and delivery to the work site of required materials and equipment.
4. Supervises all works and operations being done within his control.
5. Enforces the implementation of immediate quality control measure within his area of responsibility.
6. Enforces all environmental, health and safety rules as well as security regulations on his assigned area work.
7. Promotes harmonious relationships among his subordinates.
8. Evaluates, checks and verifies project accomplishment vis-a-vis budget.
9. Prepares project status report for Project Manager.
10. Carry out other responsibilities that may be instructed by the superior within overall functions.
Kualifikasi Minimum
Must be willing to work in Pasig City and Valenzuela City
Keahlian yang diperlukan
Creative Thinking
Hydraulic modeling software
Project Estimation
Equipment, Material and Structural Inspection
Coating thickness gauges
Jurusan yang Diminati
Electrical Engineering
Mechanical Engineering
Civil Engineering
Jobs Summary
Tingkat Posisi
Kategori pekerjaan
Persyaratan tingkat pendidikan
Perekrut respon ke aplikasi

Seringkali 
Alamat Kantor

No. 2 Gen. Atienza St. San Antonio Village, Pasig, Metro Manila, Philippines
Agar merasa aman saat melamar: carilah ikon verifikasi dan selalu lakukan riset terhadap Perusahaan yang Anda lamar. Hindari dan laporkan situasi dimana Perusahaan membutuhkan bayaran dalam proses rekrutmen mereka.
Tentang Link Energie Industries Co. Inc.
Link Energie Industries Company Inc. (LEI) provides services such as installation, system integration of electrical equipment for industrial use, provides wide range of professional construction services including civil works and design-build and project construction management. Link Energie Industries Co. Inc. is committed to foster long term relationship with clients, suppliers and colleagues with honesty, integrity and values. Link Energie Industries Co. Inc. provides fast-track career progression and is a dynamic company with young , fun and talented team.