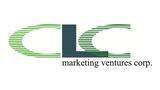 Warehouse Supervisor
Lowongan dipasang 2 bulan yang lalu dan batas waktu lamaran adalah 30 Jul
Rekruter merekrut 25 menit yang lalu
Deskripsi Pekerjaan
Supervise daily warehouse operations.
Monitor incoming deliveries from locally manufactured item/s, traded, and imported.
Ensure that all products are properly placed on racks on per zoning areas;
Maintain accurate and up-to-date finished goods inventory report through bin cards.
Maintain cleanliness inside the warehouse.
Coordinate with the Production Department regarding item/s that are scheduled for delivery.
Coordinate with Marketing on their request regarding items for display.
Perform other duties and responsibilities that may be assigned.
Kualifikasi Minimum
At least a Bachelor's degree in Engineering, Business or other related courses.
At least two (2) years of work experience in the related field.
Preferably holding a supervisory role in Warehouse Management, Inventory Management, or its equivalent.
Strong analytical and planning skills.
Good communication and presentation skills.
Willing to work in Sauyo Novaliches (near Mindanao Avenue).
Tunjangan dan lain-lain
 Paid Holidays
 Maternity & Paternity Leave
 Single Parent Leave
 Medical, Prescription, Dental, or Vision Plans
 Employee Discounts
Lain-Lain
to be discussed during the job offer
Kemampuan yang dibutuhkan
Inventory Control
Organizing and Planning
Action Planning
Analyzing Data
Jurusan yang Diminati
Business, Engineering or its equivalent
Jobs Summary
Tingkat Posisi
Kategori pekerjaan
Persyaratan tingkat pendidikan
Perekrut respon ke aplikasi

Kadang-kadang 
Alamat Kantor

CLC Marketing Ventures, Inc, 114 - 116 Sauyo Road Novaliches, Q.C. (near Mindanao Avenue), Quezon City, Metro Manila, Philippines
Industri

Manufacturing and Production
Lowongan

1 lowongan dibuka
Situs
Agar merasa aman saat melamar: carilah ikon verifikasi dan selalu lakukan riset terhadap Perusahaan yang Anda lamar. Hindari dan laporkan situasi dimana Perusahaan membutuhkan bayaran dalam proses rekrutmen mereka.
Tentang CLC MARKETING VENTURES, CORPORATION
CLC Marketing Ventures, Corporation is one of the leading metal based furniture business and markets a wide variety of furniture products related to home and office interior architecture, hotel-restaurant indoor and outdoor furnishings, and children's furniture all over the Philippines. Likewise, CLCMV exclusively distributes in the country first-class home and office furniture lines and excellent furniture for infants imported from the best markets in China, Taiwan, Malaysia, Thailand, and Turkey. Over the years, CLCMV is able to expand its operations locally and abroad. In its more than 30 years of doing business, CLCMV prides itself for being one of the few local manufacturers able to penetrate the upscale Asian markets, particularly Japan. The company, through its customer-driven culture and market segment-focused approach, aims to maintain its niche as a preferred provider of high-quality, affordable furniture products