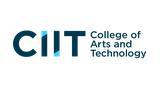 Mobile Game Development Instructor
Lowongan dipasang 3 bulan yang lalu dan batas waktu lamaran adalah 29 Jun
Rekruter merekrut 4 hari yang lalu
Deskripsi Pekerjaan
Teach and plan a full curriculum/syllabus in Mobile Game Development.
Work closely with the specialist team and other instructors in the development and/or improvement of Mobile Game Development curriculum.
Determine training needs of students in able to effectively guide and coach them on their learning development.
Supervise and monitor students' use of tools and equipment.
Administer oral, written, or performance tests to measure progress, to evaluate training effectiveness and to provide students with meaningful and prompt feedback on their progress.
Prepare reports and maintain records such as student grades, attendance rolls, and training activity details.
Assist the students in the development of an impressive final project that would validate their learning capacity.
Provide updates to the specialist team with regard to the progression and improvement of the curriculum, learning pedagogy and execution of the class itself.
Kualifikasi Minimum
Must be a graduate of IT or Computer Science or any related courses;
At least 2+ years of professional experience with mobile game development;
Has at least a year of teaching experience;
Extensive knowledge of Unity 3D, Phone Gap, Java, C++ or C#;
Good communication and presentation skills;
Must be assertive, passionate, and accommodating in class.
Jobs Summary
Tingkat Posisi
Kategori pekerjaan
Persyaratan tingkat pendidikan
Perekrut respon ke aplikasi

Sesekali 
Alamat Kantor

3rd Floor CTTM Square Bldg. Timog Avenue corner Tomas Morato, #68 1103, Boy Scout Cir, Diliman, Quezon City, Metro Manila, Philippines
Industri

Education and Training
Lowongan

3 lowongan dibuka
Situs
Agar merasa aman saat melamar: carilah ikon verifikasi dan selalu lakukan riset terhadap Perusahaan yang Anda lamar. Hindari dan laporkan situasi dimana Perusahaan membutuhkan bayaran dalam proses rekrutmen mereka.
Tentang CIIT College of Arts and Technology
CIIT College of Arts and Technology Want to help make a difference? CIIT seeks to revolutionize Philippine education by putting industry-based + student-centered learning + affordable in the same sentence. We are looking for awesome people with a passion for sharing knowledge and empowering others to turn their own passions into a career. It also means working with others who have similar goals, a team with a shared desire to innovate in the education space, and non-traditional management that is committed to pushing boundaries in order to close the skill gap between education and industry. Help us in building the future of Philippine Education.