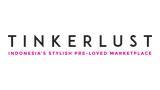 Finance and Accounting Analyst
Central Jakarta, Indonesia
Deskripsi Pekerjaan
Our mission is to make it simple and delightful for anyone to sell the unused or underused goods cluttering their closets. We are looking for an accounting officer to join our team.
Achieves financial objectives by preparing an annual budget; scheduling expenditures; analyzing variances; initiating corrective actions.
Keeps management informed by reviewing and analyzing financial reports; summarizing information; identifying trends.
Contributes to team effort by accomplishing related results as needed.
Kualifikasi Minimum
Attention to detail
Understands tax enforcement - PPH 21, 23, 25, Dan pasal 4 Ayat 2

Understands financial bookeeping

Has experience with accounting software .
Understands e-faktur and e-billing
Tunjangan dan lain-lain
 Paid Vacation Leave
 Paid Sick Leave
 Employee Discounts
 Free Lunch or Snacks
 Performance Bonus
 Recruitment / Signing Bonus
Kemampuan yang dibutuhkan
Financial Reporting
General Accounting
Accounts Payable
Accounting
Jobs Summary
Tingkat Posisi
Kategori pekerjaan
Persyaratan tingkat pendidikan
Perekrut respon ke aplikasi

Sesekali 
Alamat Kantor

Jl. Sawo No.29, Menteng Jakarta Pusat, 10310, Central Jakarta, Jakarta, Indonesia
Industri

E-Commerce
Lowongan

1 lowongan dibuka
Agar merasa aman saat melamar: carilah ikon verifikasi dan selalu lakukan riset terhadap Perusahaan yang Anda lamar. Hindari dan laporkan situasi dimana Perusahaan membutuhkan bayaran dalam proses rekrutmen mereka.
Tentang Tinkerlust
On average, a woman has approximately 90 items in her closet worth around US$ 1,000 and 51% of these items are not used at all. Most of those unused items ended up in the landfill with a total of 10.5 million tons of clothing a year.
Tinkerlust exists to help women make use of those 51% unused items and promote a more sustainable shopping experience. We make it simple for women to buy and sell preloved fashion items from fast fashion trends to high end brands.
In Tinkerlust we connect the desire to shop closets of Indonesia's fashionistas.
Our top selling brands includes Chanel, Louis Vuitton, Celine, Prada, Givenchy, Tory Burch, Zara, Uniqlo, Forever 21, Mango and many others.
Join our Menteng office team! Be a part of Indonesia's most stylish market place!