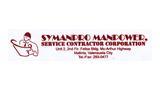 Cook
Lowongan dipasang 2 tahun yang lalu dan batas waktu lamaran adalah 29 Dec
Rekruter merekrut 2 tahun yang lalu
Deskripsi Pekerjaan
Preparing the meal and menu as per order made by the customer
Responsibilities and Duties:
Prepare a variety of foods; meat, seafood, poultry, vegetable, and cold food items
Kualifikasi Minimum
Male, 18-30 years of age
College Graduate
College Level (2nd year)
At least 5'4 in height
Flexible in location
No tattoo
Willing to undergo training
With pleasing personality
With experience is advantage

With at least 1 year experience
Jobs Summary
Tingkat Posisi
Kategori pekerjaan
Persyaratan tingkat pendidikan
Perekrut respon ke aplikasi

Kadang-kadang 
Alamat Kantor

SM Lipa Batangas, Batangas, Batangas City, CALABARZON, Philippines
Agar merasa aman saat melamar: carilah ikon verifikasi dan selalu lakukan riset terhadap Perusahaan yang Anda lamar. Hindari dan laporkan situasi dimana Perusahaan membutuhkan bayaran dalam proses rekrutmen mereka.
Tentang Symanpro Manpower
company profile….. SYMANPRO MANPOWER SERVICE CONTRACTOR CORP., a manpower recruitment or manpower supply company registered with the Security and Exchange Commission, the Social Security System, the Bureau of Internal Revenue, and duly licensed by the Department of Labor and Employment. The company has its vision to become a leading partner of the various business organization in the commercial and industrial sectors who are supportive of the government's thrust of providing mass local employment opportunities for the Filipino people nationwide. It is committed to comply with any and/or all laws governing the conduct of its business. SYMANPRO MANPOWER SERVICE CONTRACTOR CORP., shall engage for its valued clients only qualified personnel successfully passing its strict screening standard and meeting the job specifications set by the clients. It has designed its screening procedure to include spiritual emphasis, which would help strengthen one's moral fibers and reshape his attitude positively. SYMANPRO MANPOWER SERVICE CONTRACTOR CORP., has always been faithful in guarding the welfare of its workers by ensuring to them that they receive the benefits decreed by law. We believe that workers who are paid as provided by law will tend to work better, making them an asset not only of Symanpro but also to the companies to which they are assigned as well. SYMANPRO MANPOWER SERVICE CONTRACTOR CORP., more than anything else invokes the divine guidance of the Lord Jesus Christ, to whom the company commits all its business endeavors.