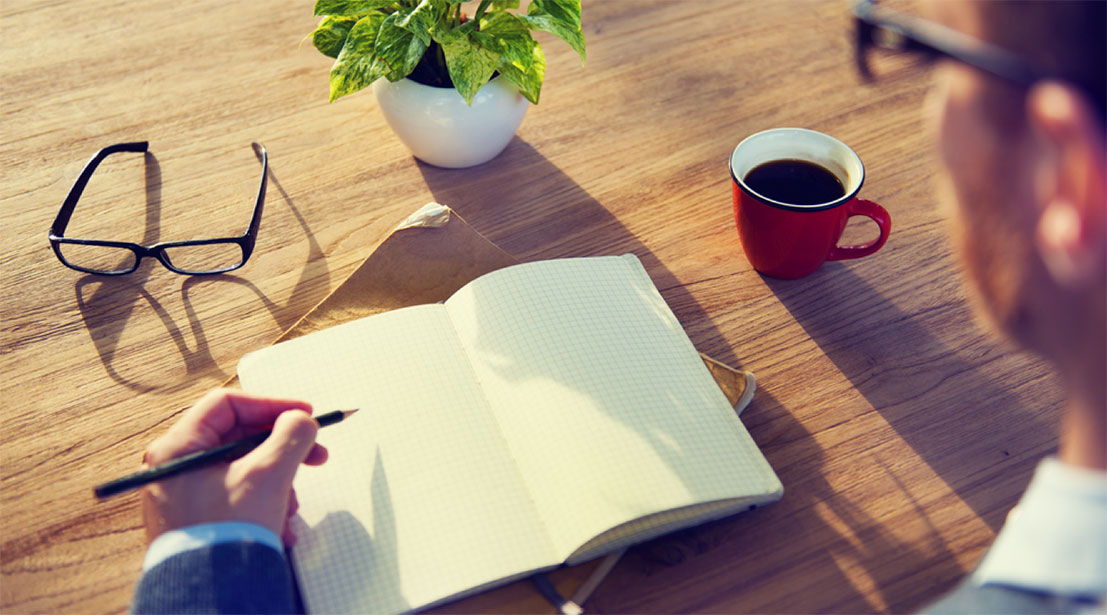 Head of Sales  
StoreHub Sdn Bhd
Makati, Philippines

Makati, Metro Manila, Philippines

Makati

Metro Manila

Philippines

Full time

FULL_TIME
Job Description
Are you driven, results-oriented and a team player?
With 15,000 customers in over 15 countries, StoreHub's mission is to make business awesome for everyone by providing retail and restaurant businesses the technology and services they need to succeed.
At StoreHub, we believe that technology is essential for businesses to survive and thrive in today's fast-changing world. We also believe that equal access to technology is a fundamental right. That's why we're committed to bridging this gap and making technology accessible to all, regardless of their background. By focusing on serving needs, not just profit, we level the playing field for those who have been marginalized. Our customers trust us with the success of their businesses, and we play to win by enabling everyone to build successful businesses.
At StoreHub we model ourselves on a pro-sports team whereby all of your colleagues are extraordinary at what they do and are highly effective collaborators.
On a team like this, you learn the most, perform your best work, improve the fastest, and feel most fulfilled professionally.
If this is a journey you'd like to embark on, keep reading!
As a member of an innovative, motivated, and talented team, you will be driving our Sales Team in the Philippines to successfully acquire new business opportunities for StoreHub. You will help drive the strategy and execution of growing our customer base in the Philippines and will oversee day-to-day sales operations. We need our Business Consultant Lead to be versatile and passionate to tackle new problems as we continue to push technology forward.
As the Head of Sales for our PH office, you will be the liaison between the Country Head and our high-performing sales team based in Manila. You are responsible for making sure the team is trained and managed to support the country's sales targets and KPIs.
The work is challenging, fast-paced, and always on the bleeding edge. You are extremely determined, have strong interpersonal skills, an unwavering commitment to quality and a collaborative work ethic. You don't need to be an expert or know everything about our industry (even we don't). What we're after is someone with a curious mind and a passion for improvement.
What you will do:
Lead the Philippines Sales Team and coach them in their respective fields: Sales Coordinator, Business Consultant
Liaise with upper management to ensure sales targets are met
Analyse current marketplace and give important feedback to leadership team on the market and our competitors
Train Philippines Sales Team on sales techniques/skills, process and product knowledge
Responsible for KPis and goals of the team
Support country recruitment strategy through sourcing/interviewing screened candidates, providing recruitment team with localised expertise
Curate and communicate country-specific product and pricing feedback and opportunities
Align and sync country activities/initiatives with other organisational functions (product, marketing, sales etc.)
Develop new business opportunities with potential distribution channels and partnerships that meet company objectives
Build company brand and market awareness (with Marketing support) in the Philippines
Represent StoreHub by managing and monitoring the brand activity within the country, and by representing the company in the local market at events
Minimum Qualifications
How you will need to be:
A Big passion for helping small business
You have at least 5 years of doing Outside Sales
You have at least 3 years of experience managing or working as a team lead for a Sales team
You have excellent people skills and are comfortable with presenting and explaining StoreHub's products to our clients
You are able to create outbound solution messaging both in written and verbal form
You have solid knowledge and skills in customer orientation, product demonstration, sales techniques, and sales control systems
You enjoy the challenge of working in a fast-paced data-driven sales environment
Excellent organizational skills and ability to handle multiple tasks in a high-volume, fast-paced environment
Ability to work in a dynamic, rapidly changing environment, adapting to changing requirements and collaborating with a wide range of colleagues to quickly deliver solutions
Ability to facilitate cross-function collaboration, especially regarding technical aspects
Detail-oriented with demonstrated ability to self-direct, prioritize work, and meet deadlines
Takes initiative on projects and assignments, seeks alternate solutions when necessary
Highly motivated and results-oriented
Bonus points if:
You have knowledge and experience within the technology of SaaS (Software as a Service) sector
What makes working at StoreHub awesome (and refreshing!):
Our people - for real! Our culture is unlike anywhere else, as we model ourselves on a pro-sports team where all of your colleagues are extraordinary at what they do, constantly challenging you to improve yourself and your team. Expect to work with some of the smartest and most interesting StoreHubbers who are highly effective collaborators
Culture of Candour. We embrace directness, hate bureaucracy, and move fast. If you're tired of 'corporate nonsense' you'll feel right at home
Data availability. The biggest benefit of using a lot of tools is that we have a LOT of data and easy access to analytics. We are problem solvers at heart, and we strive to fix issues at their root cause. With a focus on facts and data, we make informed decisions and consider multiple perspectives to find the best solutions
Embracing Feedback: Courage and Growth. At StoreHub, we highly value the courage to give and receive feedback as an integral part of personal and professional growth. We believe in correcting, teaching, and embracing new ideas fearlessly, holding ourselves and our teammates to high standards to achieve our full potential. Failure is not a setback but an opportunity to learn and grow, and we never shy away from pushing ourselves to be our best
It's the Impact that counts. We recognise that results are not tied to the number of hours put in to achieve them. There's no reward for long hours with poor results and there's no penalty for going home on time when you're producing excellent work. Of course, to be great, most of us have to put in considerable effort, but hard work alone and long hours are not how we measure or talk about a person's contribution. Instead, our model works best for people who highly value teammates who deliver consistent excellence
CADCHI. Co-created values, a compass to achieve our mission: Communication, Authenticity, Discernment, Courage, Hunger, Impact
At StoreHub, we don't just offer a job, we offer an experience. In addition to our unique culture, we provide a wide range of perks and benefits to help you thrive:
Cutting edge tools. If something can be automated, we'll make it happen. You will be introduced to over 20 different tools we use that support basic tasks, so that we can focus our minds on the kind of work that matters
Team building activities to help you bond and collaborate with your teammates
Robust employee engagement framework with different activities every month to help you connect and build relationships with amazing Hubbers from other departments
Reflection and feedback culture, with monthly one-on-ones with your coach to help you grow and receive in-depth individual feedback
Career progression map to help you build your own path within your team, with both expert and coach tracks, as well as internal movement opportunities to other departments
We do have all the other cool perks too:
Free Season Parking - no more roadside headaches
HMO
Apple MacBooks for everyone to help you do your best work
Learning Budget - for courses, books, and leveling up
We are an equal opportunity employer and value diversity at StoreHub. We do not discriminate on the basis of race, religion, colour, national origin, gender, sexual orientation, age, marital status, veteran status, or disability status.
Perks and Benefits
Special Leave Benefits for Women

Single Parent Leave

Paid Holidays

Medical / Health Insurance

Paid Sick Leave

Paid Bereavement/Family Leave

Life Insurance

Paid Vacation Leave

Maternity & Paternity Leave

Medical, Prescription, Dental, or Vision Plans
Required Skills
Sales and Marketing Knowledge
People Management
Closing Sales
Jobs Summary
Job Level
Job Category
Educational Requirement
0
Office Address

OPL Building, 100 C. Palanca, Legazpi Village, Makati, 1229 Metro Manila, Philippines
Industry

Information Technology / IT
Vacancy

1 opening
Website
About StoreHub Sdn Bhd
Making Business Awesome For Everyone StoreHub is one of Southeast Asia's fastest growing technology companies, serving over 15,000 businesses across the region. We enable businesses to be successful by automating operational excellence and customer growth on our merchant platform for omnichannel retail and F&B businesses. The platform consists of a comprehensive range of products such as the Cloud-Based POS, Inventory Management System, QR Ordering, and Food Delivery System. Serving Needs, Not Just Profits With the fast changing world we now live in, it's absolutely critical for businesses to use technology to not just survive but to thrive. We also believe that it's incredibly important to bring the best technology not only to those who can afford it, but to those who have traditionally been marginalised by the technology race. That's why it is our mission to make technology available for everyone, big or small, enabling all businesses to achieve success that is both sustainable and scalable. Why join us: A Place Where People Thrive At StoreHub, we use the term "pro sports team" to describe how we operate, referring to ourselves as Players (our teammates) and Coaches (our managers). In a pro sports team, we know that winning involves working together with teammates who are extraordinary at what they do and are highly effective collaborators. The satisfaction of being on a pro sports team is immense. Our vision of a great workplace is not free lunches, fancy buildings, or frequent parties. Instead, we believe a great workplace is about a group of people in singular pursuit of ambitious goals - in serving needs of businesses, big or small, by making technology available for everyone. In our team, we let results speak for themselves. There's no reward for long hours with poor results, and there's no penalty for going home on time when you're producing excellent work. Of course, to be great, most of us have to put in considerable effort, but hard work alone and long hours are not how we measure or talk about a person's contribution. Our model works best for people who value teammates that deliver strong outcomes and results. While our players are fantastic, we know we can always be better. We believe that being at the top of our game must not hinder our desire to constantly pursue growth. Simply assembling a group of talented people in itself is not enough to win goals. They would need to train together to develop cohesion and chemistry, which synergise multiple talents into a single formidable force. In joining us, you'd be signing up for a journey of professional and personal growth with other driven and talented people. You can expect to learn from each other and build something meaningful as a dream team. An important discipline we practice to facilitate growth and teamwork is radical candour - we only say things about teammates that we say to their face (and in a respectful manner). And this goes for interactions with peers, managers, and even with our CEO. We embrace this level of directness so that feedback is real, praise is specific, and criticism is helpful. An important component to our culture of candour is developing a strong sense of self-awareness through frequent and meaningful reflections. We believe that candour and reflection help us grow individually and as a team, with more intentionality and less drama. We use Apple MacBooks, work in a modern and open office, with free parking, a fully stocked pantry, learning benefits, and provide health insurance. These are not random perks. Rather, we know that the right tools and environment are productivity multipliers that help set our team up for success. From ergonomic chairs, to blazing fast Internet, and optimum sunlight at work stations - no detail is ever too small in our design and desire to best support our team's performance. You will also be introduced to over 20 different tools that we use to support basic tasks, so that we can focus our minds on the kind of work that matters. If what you're reading about our team and work philosophy excites you, do get in touch! We'd be just as excited to meet and get to know you as well.