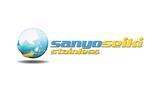 Area Sales Manager
Lowongan dipasang 10 bulan yang lalu dan batas waktu lamaran adalah 12 Dec
Rekruter merekrut 12 hari yang lalu
Deskripsi Pekerjaan
Follows the prescribed standard operating procedures for preparing sales proposals, serving customer orders on time and according to their purchase order prescription, credit and collection, supply chain management, customer complaints, operation expenses and other in-house operational matters.
Assists the President in planning, forecasting, managing, monitoring, achieving if not exceeding the business revenue goals of the company in his/her area of operation.
Conducts weekly business reviews with his/her team in order to assess the team's performance to-date and plan out the forward activities of the team in achieving or exceeding the area's business revenue goal.
Mentors and develops the team members over time so that they can perform better and imbibe the team spirit work ethic.
Attends local trade fairs and conventions where the company is a co-sponsor to such events or the event organizer.
Is the key man in developing new accounts with his/her team and rendering excellent customer service to its active accounts where corporate goodwill and relationships are strengthened and strong.
Resolves customer complaints that require his/her level of attention.
Conducts periodic route rides with his/her sales team to observe his/her subordinate's performance in the field while likewise observing and gathering information about the competition and the marketplace business environment.
Works with the human resources department in managing the team in as far as new recruit selection, service termination and resignation, disciplinary actions, career advancement, training, labor relations and the annual performance evaluation of each team member.
Sees to it that the company office and its assets are always secure, good working condition and free from harm in as far as the basic risk management issues are concerned for security, theft, and industrial related accidents.
Kualifikasi Minimum
At least a Bachelor's/College Degree – Business Management/Economics/MassCommunication or equivalent
At least 5 year(s) experience in related field
People Management Skills
Strong analytical and planning skills
Good communication and presentation skills
Excellent problem-solving skills
Tunjangan dan lain-lain
 Paid Holidays
 Paid Vacation Leave
 Paid Sick Leave
 Paid Bereavement/Family Leave
 Maternity & Paternity Leave
 Medical / Health Insurance
 Medical, Prescription, Dental, or Vision Plans
 Transportation Allowances
Keahlian yang diperlukan
Organizing and Planning
Persuasion and Negotiation
Sales and Marketing Knowledge
Account Management
Closing Sales
Jobs Summary
Tingkat Posisi
Kategori pekerjaan
Persyaratan tingkat pendidikan
Perekrut respon ke aplikasi

Selalu 
Alamat Kantor

Juan Luna St, Binondo, Manila, Metro Manila, Philippines
Industri

Manufacturing and Production
Lowongan

3 lowongan dibuka
Agar merasa aman saat melamar: carilah ikon verifikasi dan selalu lakukan riset terhadap Perusahaan yang Anda lamar. Hindari dan laporkan situasi dimana Perusahaan membutuhkan bayaran dalam proses rekrutmen mereka.
Tentang Sanyo Seiki Stainless Steel Corporation
Sanyo Seiki Global PTE. LTD. has over 23 years of extensive capabilities, supplying high quality Stainless Steel products worldwide. Since its registration as a company on January 18, 1995, it has been a partner in architecture, infrastructure, transportation, food processing, mining, agriculture, manufacturing, oil refining, and food processing. Sanyo Seiki Global PTE. LTD. products include Sheets, Plates, Checkered plates, Bars (round and flat), Channel Bars, Angle Bars, Pipes (welded and seamless), Tubes (welded and seamless/ square and rectangular), and Sanitary Tubings. Mindful of the increasing international players in the market, the company aims to remain competitive in producing only first-grade stainless steel products. Our strength is our operational systems, thus strictly implementing our internal Quality Management System. Sanyo Seiki works in accordance with the strict standards of international quality control thereby accorded the ISO 9001: 2008 certification. The company gained the confidence of its clients through best quality product and services , on- time-delivery and reasonable price. Customer Satisfaction and unwavering commitment to QUALITY is the reason of our existence. We provide only the best stainless steel products, processed through innovative technology, and handled by highly skilled and competent people.