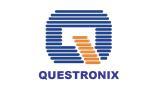 Technical Writer
Lowongan dipasang 9 bulan yang lalu dan batas waktu lamaran adalah 3 Feb
Rekruter merekrut 2 hari yang lalu
Deskripsi Pekerjaan
Assist the Project Manager in technical documentation of the project.
Write technical documentation such as implementation, administration, and management in accordance to the project implemented.
Write technical manuals align to specific needs of the customer.
Kualifikasi Minimum
With knowledge in IT infrastructure, implementation and IBM products.
With the following skills:

Technical Writing
Report Writing
Presentation
Analyzing Data
Strong analytical and planning
Good communication
Excellent problem-solving

Willing to accept part-time job for 3-6 months.
Tunjangan dan lain-lain
 Flexitime
 Work from Home
Jobs Summary
Tingkat Posisi
Kategori pekerjaan
Persyaratan tingkat pendidikan
Perekrut respon ke aplikasi

Sesekali 
Alamat Kantor

178 Yakal, Makati, 1203 Kalakhang Maynila, Philippines
Agar merasa aman saat melamar: carilah ikon verifikasi dan selalu lakukan riset terhadap Perusahaan yang Anda lamar. Hindari dan laporkan situasi dimana Perusahaan membutuhkan bayaran dalam proses rekrutmen mereka.
Tentang Questronix Corporation
Founded in 1987, Questronix Corporation has grown to be one of the largest IT solution provider and systems integrator in the Philippines. We offer best of breed solutions from IT infrastructure to business applications, built on world class technology companies and supported by our certified technical team with proven Filipino expertise and skills available in the country today. In 1990, Questronix was appointed by IBM as its first business partner for IBM UNIX platform and the company evolved in providing end-to-end solutions that run on IBM technology. After a decade of investment, skills and commitment in working with IBM, Questronix was awarded the Premier Business Partner status, making our company the first Business Partner in the country to be elevated to this exclusive circle. Our methodology on selecting our technology partners and implementation team for our services ecosystem allows us to deliver consulting-led systems integration focused on open standards, interoperability and proven best practices that result in higher project success rates. Today, Questronix's solutions suite include Data Center & IT infrastructure, IT Service Management, Security, Business Continuity, Hybrid Cloud Solutions, Mobility Solutions, Enterprise Resource Planning, Business Analytics, Enterprise Asset Management, Enterprise Content Management, Information and Data Management, Business Process Management and Industry Specific Solutions. Approaching its 30th year in business, Questronix Corporation continuously strives to improve and evolve coupled by its enduring drive to deliver Filipino excellence and workmanship to its clients. As such, it has earned prestigious awards and recognitions – a proud testimony to its achievements that have firmly etched its name in the IT corporate landscape.