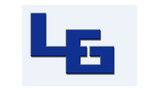 Pollution Control Officer
Lowongan dipasang 2 bulan yang lalu dan batas waktu lamaran adalah 30 Sep
Rekruter merekrut sehari yang lalu
Deskripsi Pekerjaan
• Attend to the requirements of the establishment or agency prior to the construction or installation of pollution control facilities including the application and securing of necessary pollution permits and renewal thereof;
• Monitor activities pertaining to the installation or construction of pollution source and control facilities with the end in view of ensuring their compliance with the air, noise and water quality standards; the PCO and the head and its of establishment shall be held responsible for any violations of PD 948 implementing rules and regulations committed by establishment where the officer is employed.
• Supervise the proper operation and maintenance of pollution control facilities of the establishment or agency;
• Report within reasonable time to the Department the breakdown of any pollution control facility, and the estimated and actual date of completion/repair and operation;
• Promptly submit validated/certified as correct by the General Manager periodic reports as stipulated in Section 7 hereof or as required by the Department (otherwise, said reports shall not be accepted as evidence in a pollution case);
• As a liaison officer with the Department, he shall keep himself abreast with the requirements of the Department and the latest available technology on the prevention, control and abatement of pollution;
• Maintain liaison with the city/provincial/municipal or local pollution control officers;
• Attend the meetings for Pollution Control Officers which may from time to time be called by the Department
Kualifikasi Minimum
Willing to work in Pasig City
Keahlian yang diperlukan
Complex Problem-Solving
Problem Sensitivity
Record Keeping
Public Safety and Security
Deductive Reasoning
Jobs Summary
Tingkat Posisi
Kategori pekerjaan
Persyaratan tingkat pendidikan
Perekrut respon ke aplikasi

Kadang-kadang 
Alamat Kantor

No. 2 Gen. Atienza St. San Antonio Village, Pasig, Metro Manila, Philippines
Agar merasa aman saat melamar: carilah ikon verifikasi dan selalu lakukan riset terhadap Perusahaan yang Anda lamar. Hindari dan laporkan situasi dimana Perusahaan membutuhkan bayaran dalam proses rekrutmen mereka.
Tentang Link Energie Industries Co. Inc.
Link Energie Industries Company Inc. (LEI) provides services such as installation, system integration of electrical equipment for industrial use, provides wide range of professional construction services including civil works and design-build and project construction management. Link Energie Industries Co. Inc. is committed to foster long term relationship with clients, suppliers and colleagues with honesty, integrity and values. Link Energie Industries Co. Inc. provides fast-track career progression and is a dynamic company with young , fun and talented team.