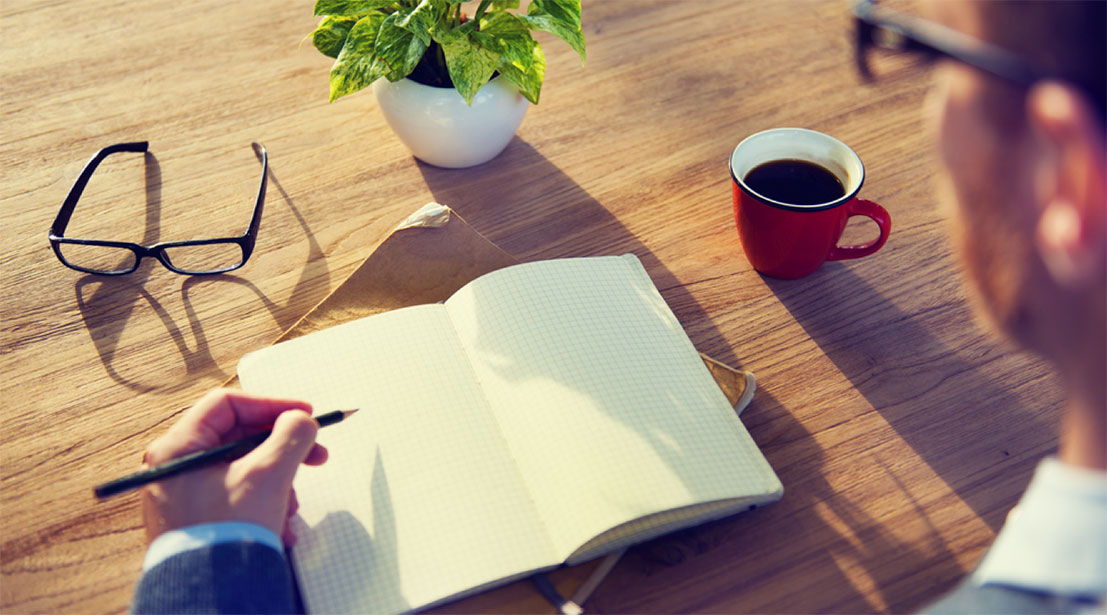 Job Description
This position is a highly visible and hybrid role having direct impact and management of content strategy of the company to generate highly qualified inbound leads for the business development team to convert and close as a client.
This role is for an individual possessing the proper experience, professionalism, and dedication. He/She is responsible for increasing sales and profits related to the organization's services by enriching top-of-funnel leads and pushing leads to paid wins through content creation that is 100% aligned with SEO methodologies, and not the traditional content writing without the concepts of SEO.
Note: Please do not apply if you do not meet any of the system requirements listed.
Job Responsibilities
SEO Content Writing To Generate Inbound Leads (70%)
A passion and strong understanding of the staffing/offshoring/outsourcing industry and CrewBloom's goals and translating that into content that will resonate with the target audiences AND ensure to incorporate the target keywords that we would rank on Google, Bing, and other Search Engines:
Clients/Prospective Clients - based in the USA, and Canada (priority) - create copies that will generate leads or appointments for the Business Dev team to close as clients.
Applicants/Sourcing/Recruitment/Independent Contractor (Global Reach - example: Philippines, India, South Africa, Pakistan, and more)
Brand Awareness/Content Ideas for Social Media/Online Reputation and PR
Partner/Affiliate Marketing Program
Internal Team/Existing Contractors/Core Team
Writing content including blogs, articles, content for static, and dynamic marketing placements, forms, ebooks, newsletters, templates, whitepapers, email sequences, etc.
Designing and tweaking layouts for ebooks, templates, whitepapers, etc.
Creating and optimizing landing pages through multivariate testing
Understanding and creating content that aligns with our buyer personas' interests and needs.
Creation and Tracking of UTMs to track lead journey
Developing new types of content and offers from scratch to address problems or gaps in our content strategy that aligns 100% with SEO
Exceptional writing and editing skills, as well as the ability to adopt the style, tone, and voice of CrewBloom's' various types of content.
An analytical mind and interest in using data to optimize and scale blog marketing strategies and tactics.
Excellent organizational skills to work independently and manage projects with many moving levers.
Coordinating with an SEO agency partner to push blogs and content online
Writing various types of articles on a wide range of topics for our blog.
Providing feedback to other contributors, and editing other writers' content.
Optimizing content for search engines and lead generation.
High-Performance Lead Generation (20%)
Conducts research to identify potential prospects (contact list building for cold and warm contacts)
Does proper lead verification, and right qualification of leads (e.g., BANT, CHAMP, MEDDIC, or other qualification frameworks)
Does Email Marketing/Outreach, LinkedIn Outreach (Manual and Automated)
Does AB and Multivariate Testing
Linkedin Profile and Sales Nav Optimization for Lead Generation
Follows up on high-quality leads to generate MQLs (Marketing Qualified Leads).
Sustain meaningful sales touches with leads and prospects to push the leads down to the middle part of the sales funnel.
Makes One-off emails, LinkedIn messages, etc., and initiates conversations with a prospective client to generate or book a sales meeting or sales discovery call.
Trackers, Reports, and Dashboards (10%):
File organization: Does proper file naming, and folder structure and follows a standard naming convention, and documentation
Ensures data are matching with the business intelligence tools we are using: HubSpot Airtable, Manual Tracking, with other data sources.
Excellent analytical skills with the ability to process large data sets and identify trends, and patterns of significance.
Does effective data management in compliance with the 6 dimensions of data quality (Completeness, Consistency, Conformity, - Accuracy, Integrity, and Timeliness) when working with raw data, files, reports, dashboards, campaigns, etc.
Suppression List Management: DNC List, Opt-out List, Unsubscribe List
Create and manage content spend reports and the likes
Generates and submits required reports to the Director of Marketing and Founders
Minimum Qualifications
2-10 years of marketing and content creation experience
B.S. / B.An in Business, Marketing, Or Advertising preferred but not required or at least a 4-year college degree holder
Have experience in using Google Digital Marketing/Advertising Products such as Google Analytics, Google Search Console, Google Tag Manager, and the likes.
Have experience using Cold Outreach Platforms, Lead Gen tools, Email Marketing Automation, or Marketing Automation tools such as HubSpot, Pardot, Mailchimp, ActiveCampaign, Klenty, Lemlist, Clickback, Expandi, Snov.io, Instantly.
Have experience using data intelligence and contact list building tools: Clearbit, Zoominfo, Apollo, FindThatLead, etc.
Strong experience in building email copy for email sequences, cadences, and one-off emails.
Background in improving email deliverability, familiarity with senders authentication, and sender's reputation.
Have excellent experience in generating inbound leads / MQLs (Marketing Qualified Lead)
Strong Communication skills: Efficient, Effective, sharing with context, considering the audience/impact, and timely transfer of information and responses.
Creative thinker with an ability to use both data and intuition to inform decisions.
Familiarity with Hubspot Tools to segment leads by lifecycle stage in the top funnel and engage accordingly.
Excellent in both written and spoken English language
Has basic knowledge of MS Word, Excel, and Powerpoint
Must be able to work on 9 am to 6 pm Eastern Time work schedule, weekends, and holidays, as needed
Experience with Ahrefs, SEMRush, MOZ, Ubersuggests, and similar is a plus.
Organized, very high attention to detail, and the ability to spot errors, typos, and inconsistencies
Strategic in maximizing online sources: internal resources (trackers, reports, Airtable, etc.) googling, finding answers on LinkedIn, YT tutorials, LinkedIn Learning, HubSpot, Learning, maximizing chat/CS supports, etc.
Familiarity with Boolean search techniques
Ability to understand and analyze complex processes quickly and accurately
Ability to handle multiple tasks or projects that will be assigned from time to time
Has a strong work ethic and possesses a can-do attitude when faced with challenges
Ability to liaise with any company team members regardless of designation or role locally or in the US
System Requirements
At least 15mbps main internet and at least 10mbps for backup
A desktop or laptop that has an i5 processor with at least 4 GB RAM and an i3 processor for backup
Note: Back-ups should still be able to function when there is a power interruption
A webcam
Noise-canceling USB Headset
Quiet, Dedicated Home Office
Smartphone
Perks and Benefits
Work from Home
Required Skills
Content Writing
Google Analytics
Search Engine Optimization (SEO)
Content Marketing
Jobs Summary
Job Level
Job Category
Educational Requirement
Recruiter response to application

Always
Office Address

Makati, NCR, Philippines
Industry

Staffing / Recruiting
Vacancy

5 openings
About CrewBloom
CrewBloom is a remote outsourcing agency with contractors from more than 10 countries globally. Our core services are sales and support outsourcing, serving clients from startups to enterprise accounts. We pride ourselves on having the top 2% of global remote talent in our pool. Services: Virtual Assistant; Inside Sales; Appointment Setter; Data Entry Specialist; Email Support; Chat Support; Customer Support; Call Quality Analyst