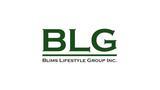 https://s3-ap-southeast-1.amazonaws.com/kalibrr-company-assets/logos/PWYLLQASFVGTHFAUK4S7-584270fd.jpg
BLIMS LIFESTYLE GROUP, INC.
Verified Kalibrr employer 
Office Address
# 14 William corner Pioneer and Sheridan Streets, Brgy. Highway Hills, Mandaluyong, Metro Manila, Philippines
About BLIMS LIFESTYLE GROUP, INC.
Why Join Us? Blims Lifestyle Group, Inc. (BLG) aims to become the leader in lifestyle. Housing brands such as Blims Fine Furniture, Sogo Home and Office Center, La-z-boy and Cellini Design Gallery, the group is positioned to serve the different tastes of the Philippine consumer. We're always looking for motivated individuals to come join our team! If you're excited about the idea of working in a fun but challenging atmosphere driven towards growth then we'd love to hear from you. What we have to offer: • Competitive salary • Employee health plan for supervisory positions • Fun, challenging & result oriented work environment
Job openings at BLIMS LIFESTYLE GROUP, INC.
1
/c/blims-lifestyle-group-inc/jobs/218968/human-resource-hr-associate-2
2
/c/blims-lifestyle-group-inc/jobs/218956/design-associate-2
3
/c/blims-lifestyle-group-inc/jobs/49187/management-trainee
4
/c/blims-lifestyle-group-inc/jobs/41466/sales-associate
5
/c/blims-lifestyle-group-inc/jobs/42027/area-sales-manager
6
/c/blims-lifestyle-group-inc/jobs/120479/visual-merchandiser-3
7
/c/blims-lifestyle-group-inc/jobs/214704/marketing-officer-2
8
/c/blims-lifestyle-group-inc/jobs/8956/senior-ambassador-showroom-officer
9
/c/blims-lifestyle-group-inc/jobs/195098/merchandising-officer-2