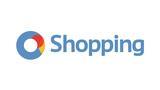 Research Staff
Lowongan dipasang 7 bulan yang lalu dan batas waktu lamaran adalah 23 Mar
Rekruter merekrut 2 hari yang lalu
Deskripsi Pekerjaan
Maintains and processes CRM that support Business goals.
Determine the demographics and buying trends of current and potential customers.
Assist in continuously improving and optimizing various marketing programs.
Investigate market activity and evaluates past performances of ACJ's products and services.
Researches and identify key data sources.
Makes the market productivity better by checking the all the processes and its system, and gets the necessary information done.
Develops and supports marketing activities including trade shows, online advertising, campaigns and emails to develop product awareness.
Kualifikasi Minimum
A graduate of a 4-year course in Economics, Marketing, Statistics, or Business related
1-2 years experiences in a related field. Candidates should have at least a year of exposure to Customer Relationship Marketing (CRM).
Knowledge in research, data gathering and analysis using the different research techniques and tools.
Knowledge of Business to Consumer and Business to Business marketing, including process and key players.
Experienced in building partnerships with marketing group and/or partners.
Excellent analytical and critical-thinking skills
Ability to perform multiple tasks and projects within a time frame.
Proficient in MS Office applications. Excellent in Excel using Pivot.
Effective verbal, written and presentation skills.
Preferably lives near Bonifacio Global City.
Jobs Summary
Tingkat Posisi
Kategori pekerjaan
Persyaratan tingkat pendidikan
Perekrut respon ke aplikasi

Kadang-kadang 
Alamat Kantor

9F The Avecshares Center, 1132 University Parkway Bonifacio Global City, Taguig City, Taguig, Metro Manila, Philippines
Industri

Online Retail
Lowongan

1 lowongan dibuka
Situs
Agar merasa aman saat melamar: carilah ikon verifikasi dan selalu lakukan riset terhadap Perusahaan yang Anda lamar. Hindari dan laporkan situasi dimana Perusahaan membutuhkan bayaran dalam proses rekrutmen mereka.
Tentang A CJ O Shopping
O SHOPPING OFFERS YOU QUALITY HOME TV SHOPPING AND ONLINE SHOPPING EXPERIENCE O Shopping is the brand of A CJ O Shopping Corporation, a joint venture between ABS-CBN Corporation and CJ O Shopping Corporation Ltd. We bring forth high-quality and world-class products to Filipino consumers through easy ordering via phone or internet. Making Life Easy The number one shop tv program in Asia is now in the Philippines, brought to you by ABS-CBN and CJ Corporation Ltd. Teleshopping enables Filipinos to acquire comprehensive information about the product through an innovative and entertaining program format. Viewers who decide to contact the customer hotline are assisted by sales consultants for order placement and arranging of home deliveries. Now, customers are also able to shop via website thanks to the new and improved http://oshopping.com.ph. O Shopping's merchandise includes fashion items, luggage, home equipment and furnishings, fitness devices, and beauty products trusted by customers worldwide. ABS-CBN Corporation ABS CBN, the Philippines' leading information and entertainment multimedia conglomerate, operates the O Shopping channel which is being broadcasted via local channel ABS-CBN (late nights), local cable provider Sky Cable, and Beam channel (free to air/DTT). CJ Shopping Corporation CJ, one of the world's largest home shopping companies, recognizes that time and money are resources that Filipinos greatly value so it introduced a new shopping lifestyle (together with ABS-CBN) where in consumers are empowered with information about highly reliable products, obtainable through a time-saving purchasing process.