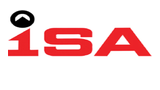 https://s3-ap-southeast-1.amazonaws.com/kalibrr-company-assets/logos/64LSGHGRP3X4ZN683C4P-591d4ad6.png
Integrated Security and Automation Inc.
Office Address
122, Primo Cruz, Mandaluyong, 1550 Metro Manila, Philippines
About Integrated Security and Automation Inc.
Integrated Security and Automation, Inc. (ISA, Inc.) is the premier security system integrator and automation provider in the country. It's primarily engaged in the distribution, design, installation and integration of different security system and automation. Our company has been known for introducing products, services and systems utilizing the latest technology, through which we have attained competitiveness and maintained a circle of respected clients. 1SA steadfastly has become one of the major player and solution provider in the local market in its field of business.
MISSION
• To be a single vendor solution provider of integrated security and automation system that caters from the end-users and medium enterprises to big corporations and multi-national companies.
• To provide complete solution to clients.
• To achieve and maintain leadership in the field of security, automation and integration that focuses on the latest technology and system reliability.
VISION
• To be known as the premier provider of the most advanced technology in the field of integrated security systems and automation in the country.
• To be recognized as a reliable company with good quality products / services and excellent after-sales service.