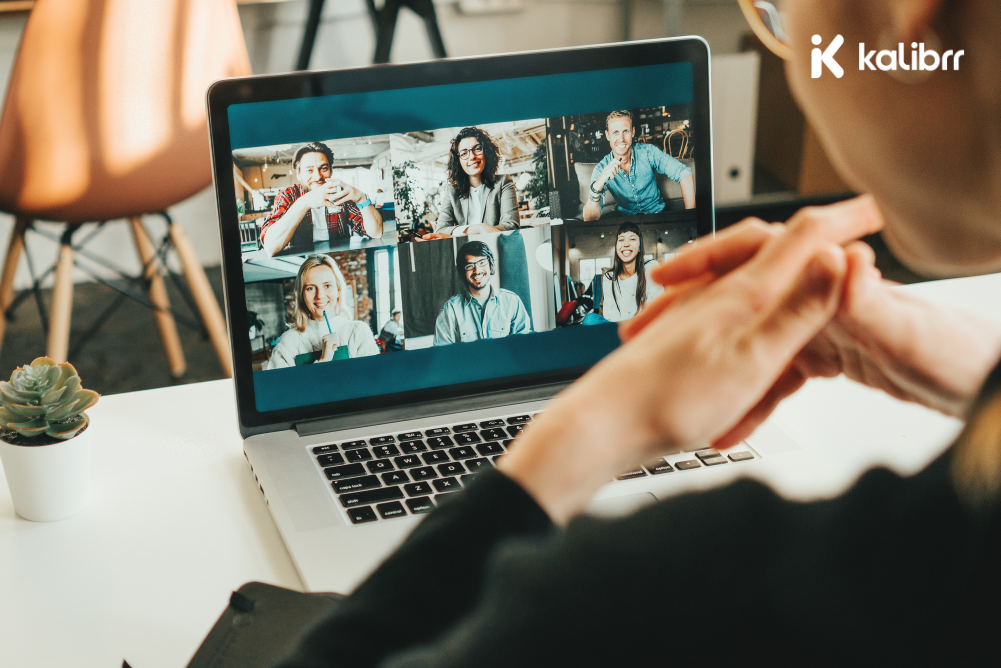 B2B
6 Tips on Managing Your Remote Team Performance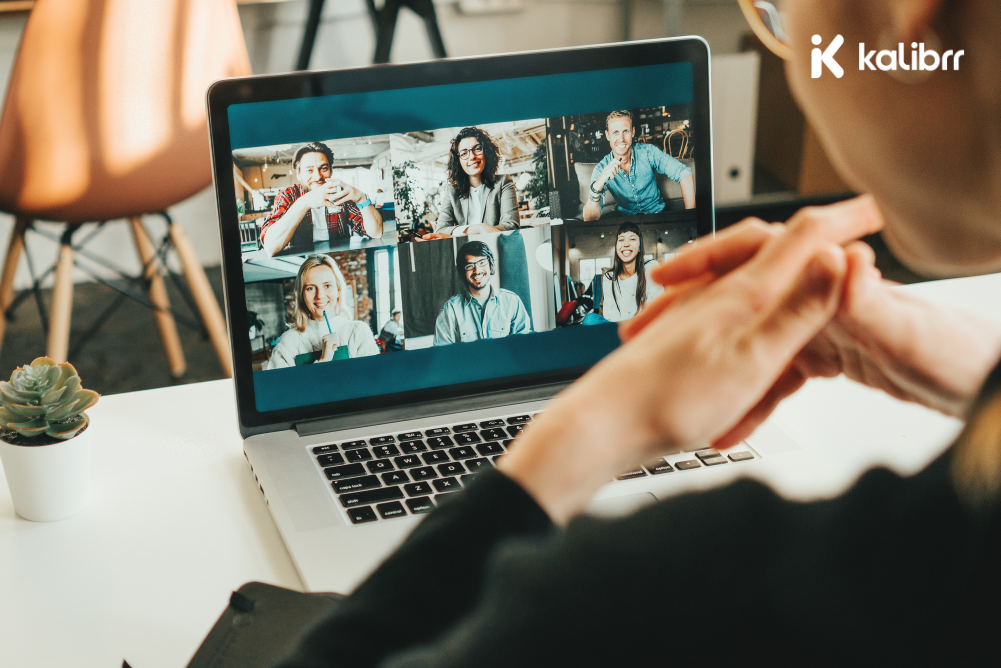 Switching from a traditional team performance to a remote one is not easy.

Performance management is a constant communication process between supervisors and employees to communicate their objectives and goals. Whether you have an on-site or remote team, the core of essential performance management principles remains the same.
Nevertheless, remote team management is more complex as the HR team needs to be on the same page with managers to ensure that the switch to remote performance management does not impact employees' productivity and performance. Peoplebox mentioned that with remote teams in the picture, performance management is essential due to the following reasons:

1. Keep remote employees engaged: the performance management needs to create ample opportunities for your employees to interact, ask questions and discover their place in the company.
2. Improves employee productivity: if your performance management cycle sets out clear expectations, the remote workers will know what is expected of them and are more likely to perform with more dedication.
3. Sets proper accountability: ensures your remote team keeps in constant touch with you, and if your employees know they're being monitored, they will remain focused and engaged.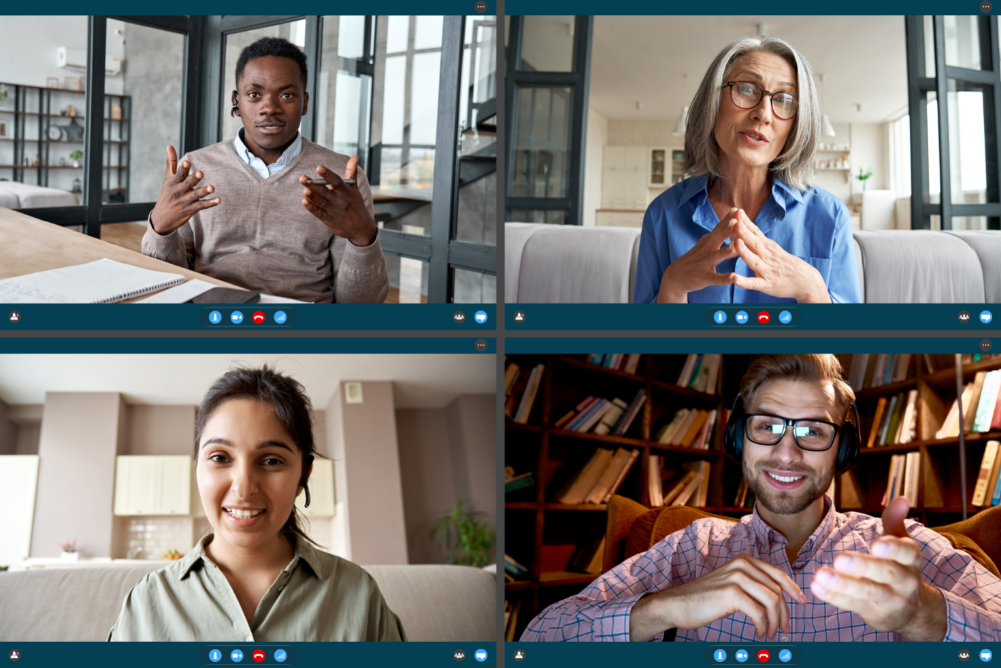 Kalibrr recommends you 6 tips on how to conduct your remote performance management:
Set early expectations
Setting boundaries and providing guidelines are crucial steps during the early stages of project development. Managers should keep workers up-to-date on policy and staffing changes, company successes, and working at home tips.

They also should model behaviour around the hours employees work, such as establishing expectations around responding to any after-hours work queries – these all will help the employees maintain a work-life balance.

Learn what remote performance management requires
First, you need to consider your company's culture and approach to performance management pre-COVID-19. Create a list of things that might be missing and begin adopting tools such as Slack, Trello, and Google Workspace that will help in filling these gaps.

Extend trust to employees
Not being able to see in person what employees are doing and check on their progress can make it difficult for some HR professionals to make the change successfully. However, HR teams should perceive the change as a progression rather than a reversal of the norm.

Allow flexibility
HR teams need to acknowledge the likelihood of employees experiencing problems, such as around-the-clock childcare, home-schooling demands, and health issues while working remotely.
A rigid working schedule can hinder your employees' performance. Consider allowing remote workers to choose their work hours as long as their work gets completed and is of high quality.

Schedule fewer and shorter meetings
Having too many meetings scheduled might stress out remote workers and lead to early burnout. HR teams should encourage managers to put fewer meetings on their employees' calendars without skipping performance review meetings.

According to Jane Sparrow, a remote work expert and director of The Culture Builders, a UK-based consultancy, "What works in the office may not [work] remotely," Sparrow pointed out. "Instead of lengthy meetings, have short virtual huddles. …. Apply this thinking to team resourcing, scheduling, and action planning."

Establish a strong open communication
Managers should make themselves available so that employees feel comfortable asking questions or discussing any problems. Also, HR should encourage managers to set aside time for conversations over the phone or through communication channels to discuss the following:

Motivation and emotional well-being
Personal goals
Team direction
Roadblocks or accelerators in performance
Bounce ideas off of coworkers' ideas, decisions, and action items

If you want to discover and hire the best talents within minutes, Kalibrr can help you seamlessly conduct remote hiring through our Employer of Record service. Click below!
This article is sourced from:
https://www.techtarget.com/searchhrsoftware/tip/Pivot-to-remote-performance-management-10-tips
https://www.impraise.com/blog/how-to-support-effective-remote-performance-management-with-11s
https://www.shrm.org/hr-today/news/hr-news/pages/covid19-10-tips-for-successfully-managing-remote-workers-.aspx
—-----
Kalibrr is a recruitment technology company that aims to transform how candidates find jobs and how companies hire talent. Placing the candidate experience at the center of everything it does, we continue to attract the best talent from all over, with more than 5.5 million professionals and counting. Kalibrr ultimately connects these talents to companies in search of their next generation of leaders.
The only end-to-end recruitment solutions provider in Southeast Asia, Kalibrr is headquartered in Makati, Philippines, with offices in San Francisco, California, and Jakarta, Indonesia. Established in 2012, it has served over 18,000 clients and is backed by some of the world's most powerful start-up incubators and venture capitalists. These include Y Combinator, Omidyar Network, Patamar Capital, Wavemaker Partners, and Kickstart Ventures.
For more business and recruiter advice, follow Kalibrr on Facebook and LinkedIn