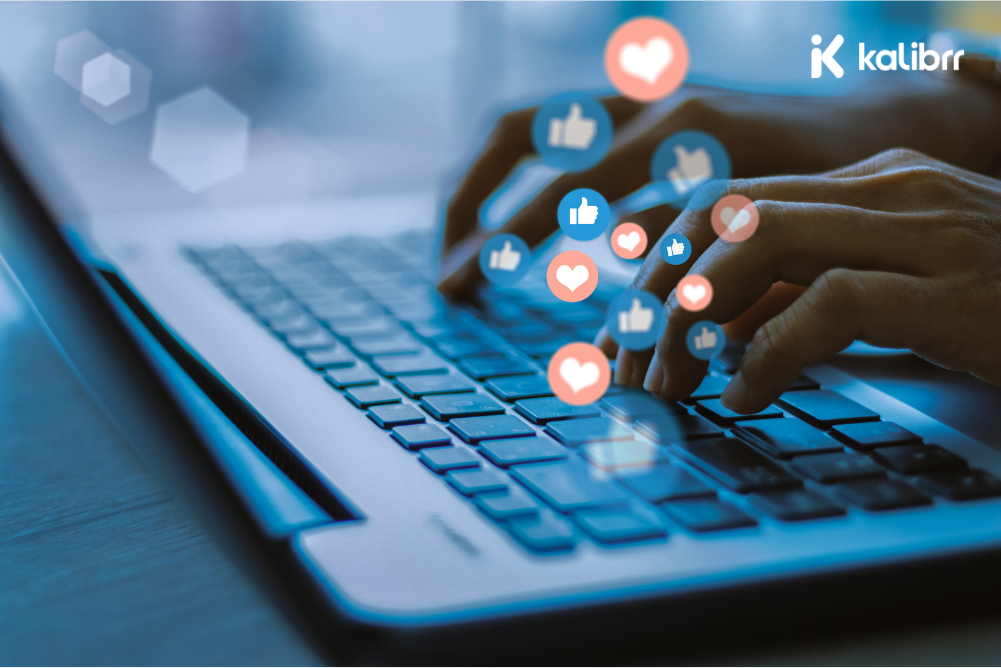 B2B
6 Notable Examples of a Strong Employer Branding on Social Media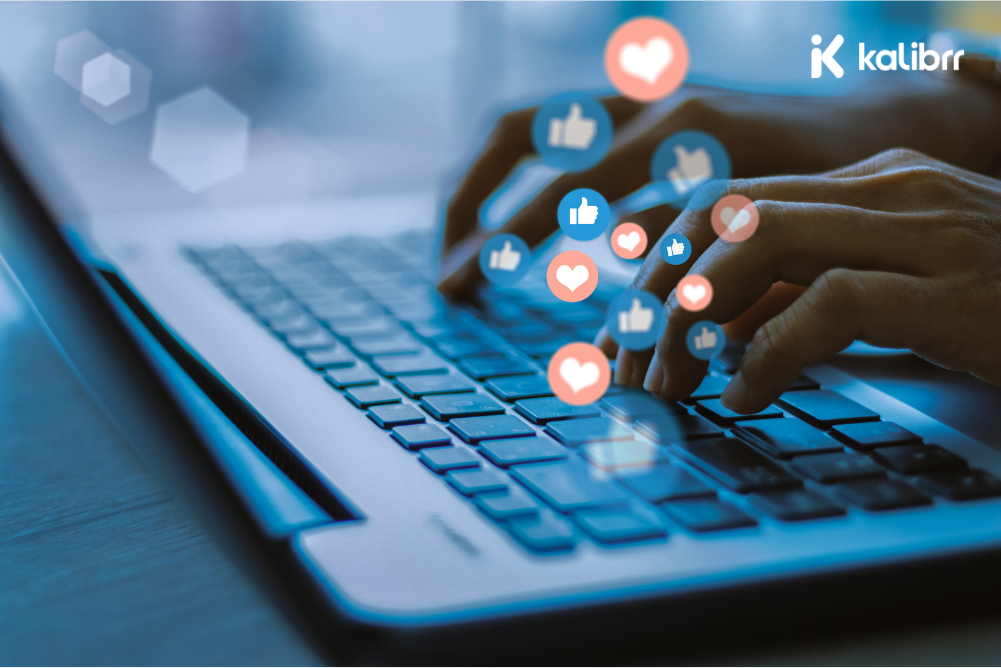 Using social media to highlight your qualities as an employer is a low-lift approach that can yield significant results, as attested by its being done by even the biggest brands.
Social media. It's abhorred by few, adored by many, and used in one way, shape, or form by just about everyone.
According to  We Are Social and Hootsuite, there are 3.48 billion social media users in the world in the beginning of 2019, increasing by 9 percent from the year prior. Fast forward to 2022, Indonesia has 140 million active social media users whereas there are 92.05 active social media users in the Philippines.
With that said, you've likely read or heard about how you should exert more effort into the social media promotion of your employer brand to make the most of these numbers, but not being told of a definitive way to go about it.
So what type of content should your company publish on social media to stand out among competitor employers? The following are several best practices of companies which utilize social media to showcase their employer branding.
Feature your employees
Featuring employees is a tried and tested way of doing employer branding, as there are no other people more qualified to attest to a company being an ideal employer than those who work in it.
Have your employees share their personal stories, because these will make also make it easy for potential candidates to see what type of people you are looking for.
Example: Aboitiz
The Aboitiz Group of Companies is the collective name of Aboitiz Equity Ventures and the subsidiaries under the holding company, which includes Aboitiz Land, Inc. and Union Bank of the Philippines.
Aboitiz has Facebook and Instagram pages dedicated to careers and employees in the company called Aboitiz Careers where they, among other things, feature testimonials from their employees.
Their employee testimonial shown above not only managed to show how the company is a great place to work in, but that it also offers a substantial amount of learning and growth opportunities for a lengthy career.
Showcase your office and workspace
Life at a company is best embodied by the working environment, and showcasing it via photos and video tours is an effective way to give potential job candidates a glimpse of how every day can be like when working for your company.
You need not have the gaudiest of offices to do this, as most applicants simply want to get a preview of the place which they'll be spending a lot of their time. So the yoga studio or beer pong table is not necessary, but of course a very welcome sight.
Example: Accenture
A Fortune 500 company that provides services in strategy, consulting, digital, technology and operations, Accenture is a multinational brand incorporated in Dublin, Ireland and operates in the United States, India, and the Philippines.
Given that they have multiple offices in the aforementioned countries, Accenture's workspaces are often featured on their official social media accounts.
This particular post of the company is a good example of how to showcase an impressive workspace, but also being authentic  about it as what is featured is an actual area that is being used, proving that it is a real facility and not just some showroom made for photo opportunities.
Highlight your company culture
Of course, a great workspace does not amount to much without a great work culture, making it important that you send a consistent message that is characterized by trust, collaboration, team spirit, and continuous support.
The best company cultures are founded on positive relationships with colleagues, managers and company leaders, and are a key reason why candidates choose a job over others.
Example: Coins.ph
Coins.ph is a financial services platform in Southeast Asia that provides consumers with direct access to banking and digital payment services, including local and international remittances, mobile air-time, bill payments, game credits, and online shopping.
While the company has built one of the Philippines's largest cash distribution networks, operating through over 33,000 partner locations domestically and over 500,000 locations worldwide, it continues to exude a culture of collaboration more typical of startups.
You can highlight your company culture even in non-work related content, such as when Coins.ph posted about its Engineering Team taking a trip to Batangas for collaborative team-building activities.
Be proud of your awards
While product or service credibility is admittedly not easy to build, it can be argued that credibility as an employer can be a little tougher. Industries can prove to be small, and one negative review about your company can spread fast and last long in the workforce.
This, among others, is a good reason to highlight every award and certification your company receives. Recognition, especially from other organizations, can go far in building your credibility as a company and employer, and its 'official' nature holds considerably more weight than a disgruntled employee or candidate's negative review.
Example: ABS-CBN
ABS-CBN Corporation, commonly known as ABS-CBN, is widely recognized as the Philippines' largest entertainment and media conglomerate in terms of revenue, operating and net income, assets, equity, market capitalization, and number of employees.
Despite its stature in the media industry, and in the country in general, the company is known to not rest on its laurels and continues to take the opportunities to improve all aspects of its business.
Last year, the company was recognized to have Top Performing Recruitment Team at the Kalibrr Client Appreciation Night. This post worked because despite often earning accolades on the media side of things already, the company gave due recognition to the work of their recruitment team who are mostly 'behind the scenes'.
Make mention of your employee perks
Competition for qualified candidates is tight, and it helps to make the most of every advantage you can offer. While you and your competitors might offer similar salaries, the employee perks (along with workspace and culture) is what can tip the scales in your favor.
With that said, if your company offers notable employee perks, it's advisable to highlight these regularly. Aside from letting candidates know of the benefits they'll get from being part of your team, the market will generally see you as an employer that takes care of its people as much as it can.
Example: Healthy Options
Established in 1995, Healthy Options is the first and largest all-natural and organic products retailer in the Philippines. Specializing in premium and natural food and health products, the company now has over 30 stores nationwide and counting.
Healthy Options also has an in-house magazine, Healthy Options Lifestyle News Digest, geared towards helping readers with health advice and product information. For employees and job candidates, the company has Healthy Options on Facebook and Instagram.
Along with jobs and testimonials, Healthy Options Careers also features the events made for or attended by employees, as well as what is part of and how they spend their monthly product allowance provided by the company.
Emphasize your mission
Every company has a mission, and it's important to consistently distinguish how your company differs from others and detail how it is integrated into your culture and daily practices.
By continuously emphasizing your company's mission, potential job candidates not only realize that you are not only making a statement for the sake of marketing, but are inviting them to join you in your business initiative/s.
Example: Generation HOPE
Generation HOPE is a social enterprise that creates and sells products that allow customers to make a social impact with every purchase they make. The most popular of these is "Hope in a Bottle" or HIB, which is purified bottled drinking water sold at retail, the profit of which is donated to help build public school classrooms across the Philippines.
The organization was founded by film actress, TV host, model, philanthropist, and business person Nanette Medved-Po.
While Medved-Po is well-known because of her career in entertainment, what makes HOPE's post above effective because there is accountability to the company's mission because there is a face behind it which both customers and job candidates can identify with.
So there you have it. Your people, your workspace, your culture, your awards, the employee perks you offer, and your mission, are some of the easiest things to feature on social media and help you with your employer branding.
Need more help with amping up your employer branding? Sign up for Kalibrr!
---
Kalibrr is a technology company that aims to transform how candidates find jobs and how companies hire talent. Placing the candidate experience at the center of everything it does, the company continues to attract the best talent from all over, with over 2.5 million professionals and counting. Kalibrr ultimately connects these talents to companies in search of their next generation of leaders.
The only end-to-end recruitment solutions provider in Southeast Asia, Kalibrr is headquartered in Makati, Philippines, with offices in San Francisco, California and Jakarta, Indonesia. Established in 2012, it has served over 18,000 clients and is backed by some of the world's most powerful start-up incubators and venture capitalists. These include Y Combinator, Omidyar Network, Patamar Capital, Wavemaker Partners, and Kickstart Ventures.
For more business and recruiter advice, follow Kalibrr on Facebook, Twitter, LinkedIn, and Instagram.