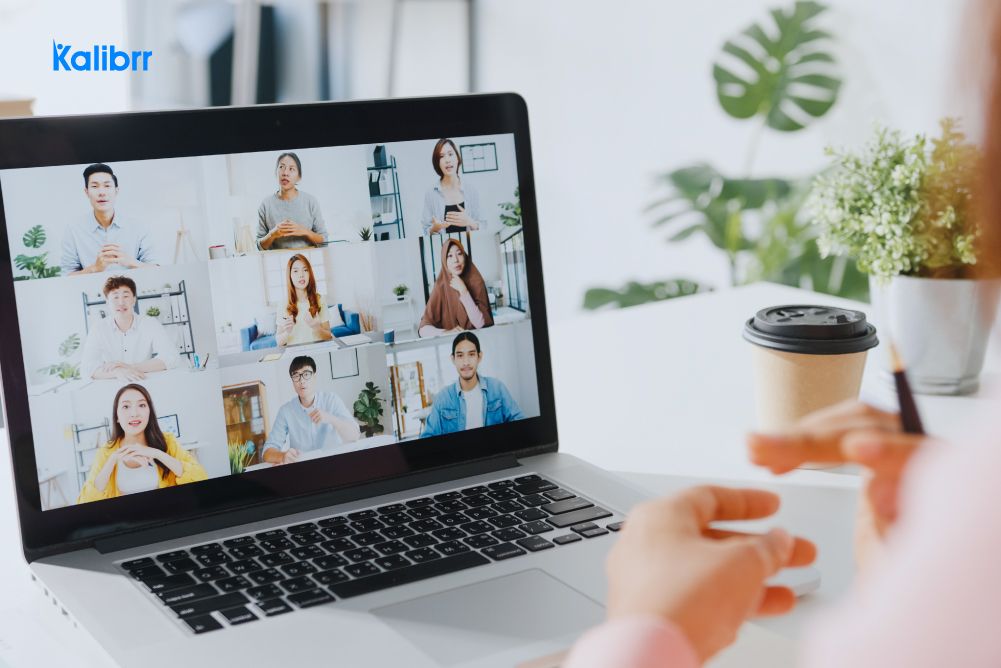 B2B
Kalibrr Philippines Hosts First Coffee Brreak: Talks Offline to Online Assessment Process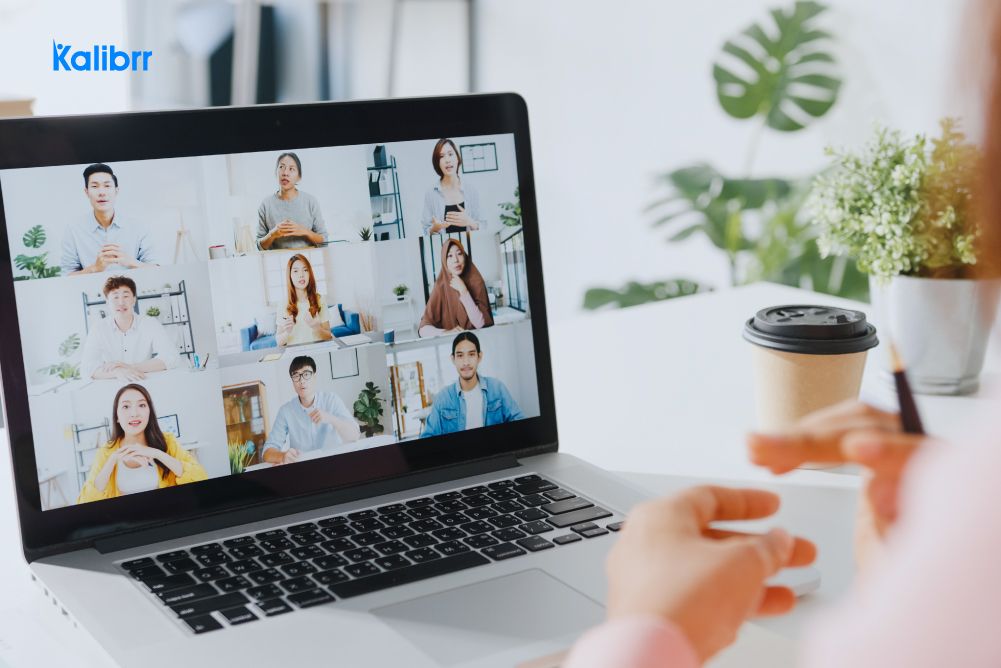 Last September 15, Kalibrr hosted its first ever Coffee Brreak Event in the Philippines. Coffee Brreak is a regular series of webinars about technological advancements, trends, and insights in hiring and recruitment. It is a platform aimed towards building a community of recruiters and talent acquisition professionals to shape the future of work.
Hosted by Brigita Shela, Employer Branding Associate, this first session focused on the transformation of the offline candidate assessment process into an online experience. With coffee clutched and ground rules set, speaker Andrew Nugraha Patty, Kalibrr's Brand Activation Manager, went into how talent acquisition has become easier using the latest technology made available to HR professionals in the Philippines and Indonesia.
Almost everyone in attendance agreed that the hardest part of recruitment is the screening process–with recruiters spending more time screening candidates compared to onboarding, branding, and interviewing. Andrew shared the idealized principles of an effective recruitment process where recruiters can enjoy a reduction in recruitment cost, have a more extensive reach, and be able to recruit anywhere, anytime while applicants experience an efficient, and transparent candidate experience.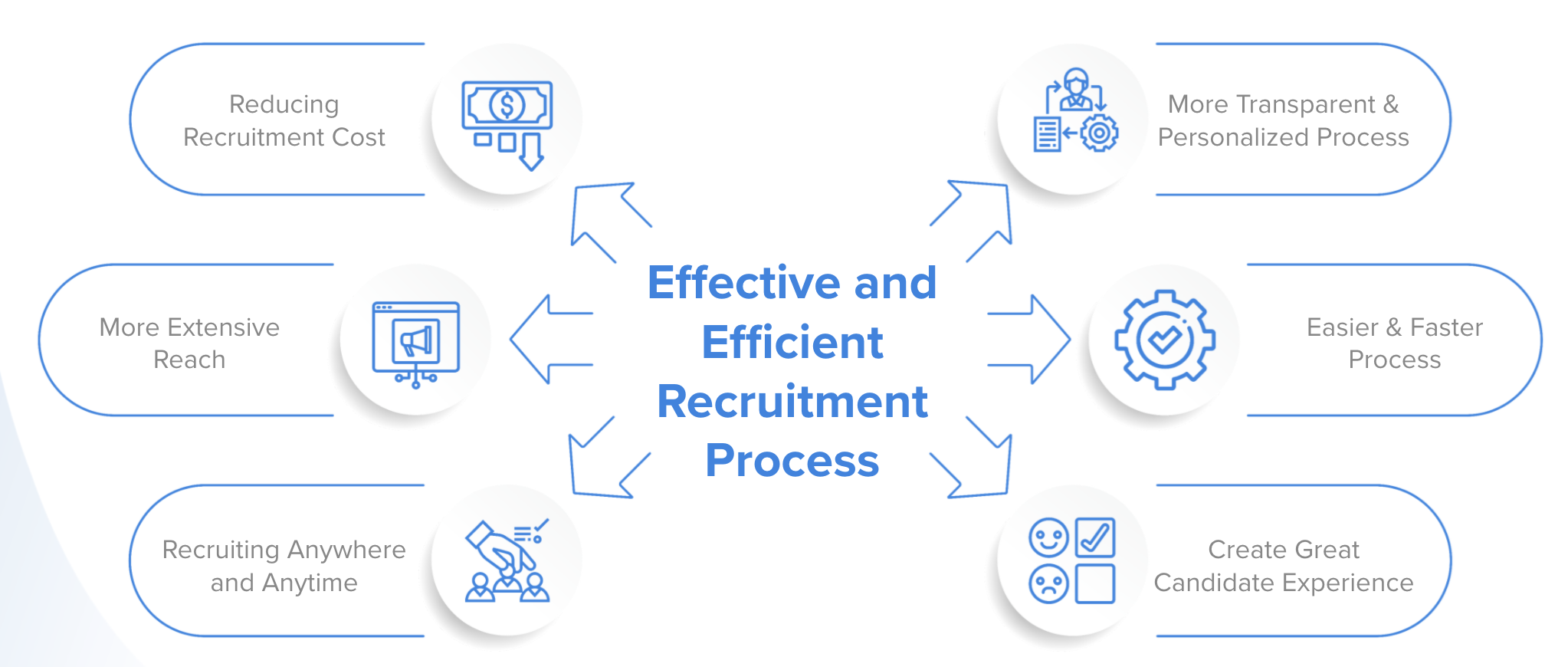 Through the years, recruitment has evolved from a manual approach to a system that involves employer branding and automation. It has shifted from the idea of "the more, the better" into finding the most relevant talent pool of applicants for the company. This shift is the wave that Kalibrr leads and advocates, incorporating technology with different aspects of recruitment.
Andrew shared how far technology has positively affected recruitment, explaining how artificial intelligence (AI) contributes to employer branding, hiring, and assessment. Here are his key points:

1. Artificial Intelligence Shows You the First Glimpse of Quality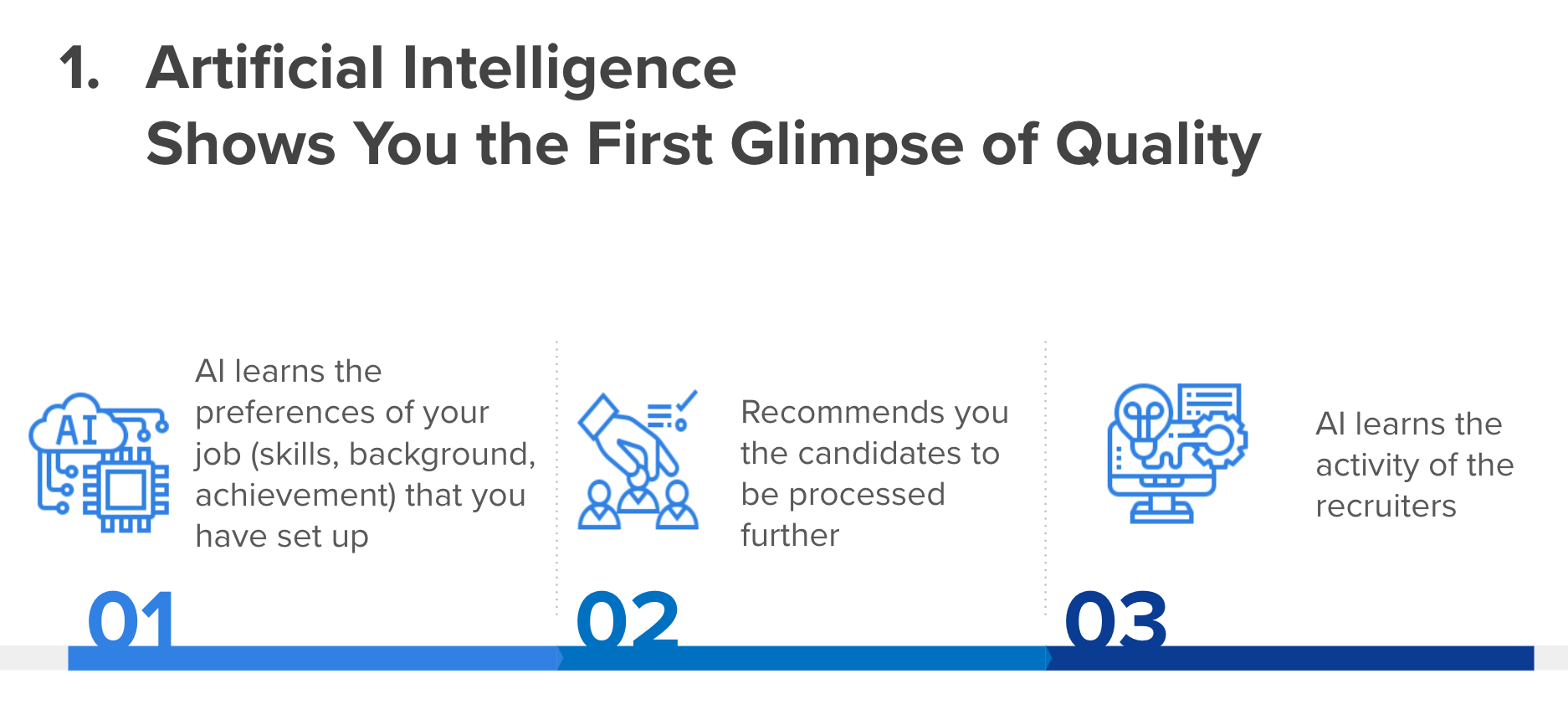 AI helps recruiters screen applicants more efficiently by learning the preferences and/or skills sought by the company. As the AI learns the recruiters' behaviors, the candidate recommendations also become better.
2. Powerful Digital Assessment System Uncovers the Real Talent Abilities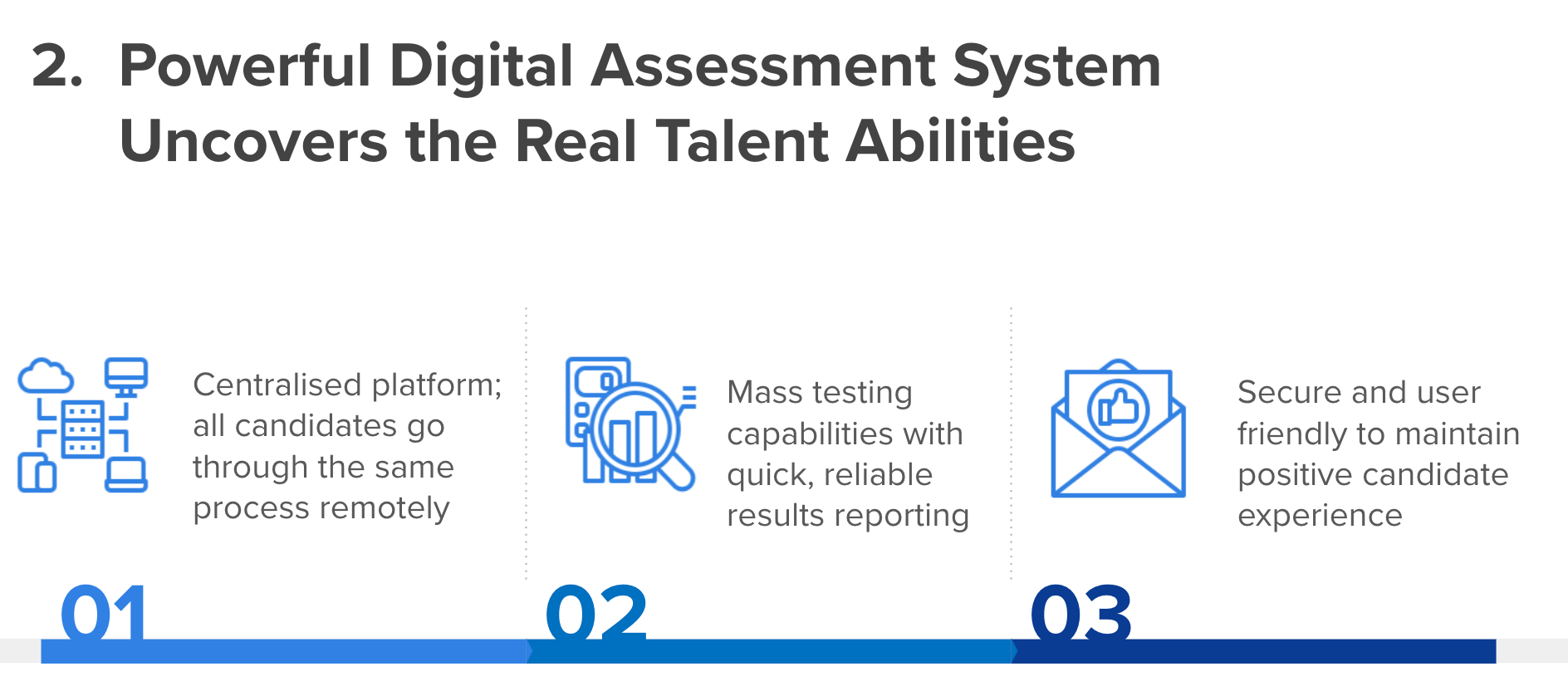 Artificial Intelligence can only go so far with automated filters. Screening tests are also integral and inseparable in assessment and recruitment. Kalibrr transforms a conventionally offline process into an experience that is entirely online. Recruiters can let go of worries about time, costs, and security with the platform assessments' proctoring and time limit features. This is also designed for remote volume hiring so a lot of candidates can be processed at the same time.
3. Remote Massive Interviews: A Trusted Approach to Measure Candidates' Soft Skills
Aside from hard skills, soft skills are also measured in the platform to help recruiters find not only skilled individuals but also applicants that share the same values and character the company stands for. The gamified approach makes the entire process of testing collaboration and communication skills more worthwhile for applicants. Overall, it makes the assessments transparent and time-effective for everyone involved.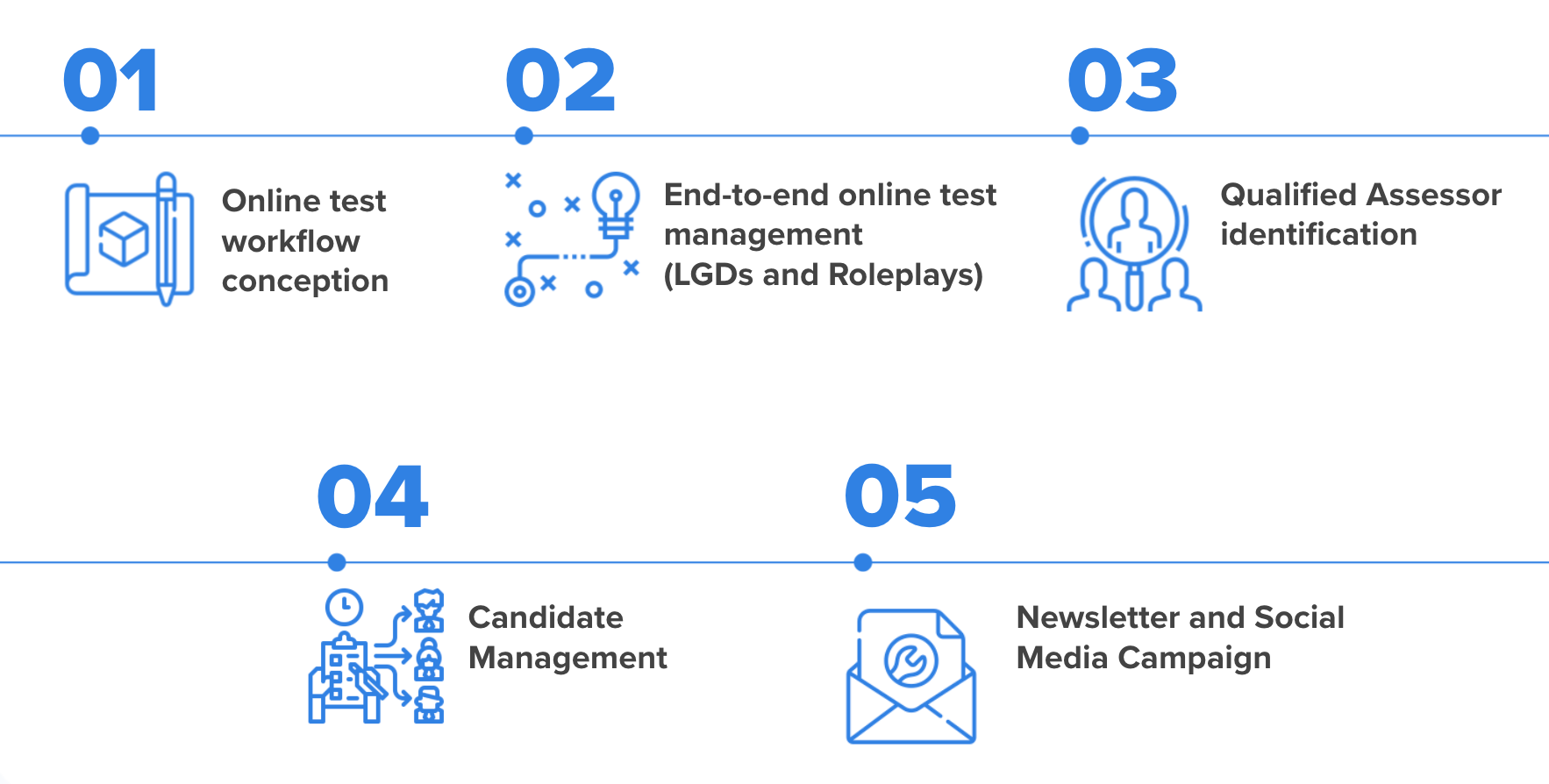 A great example of this approach is Coca-Cola Europacific Partners Indonesia's One Day Virtual Recruitment Process (ODVRP). The challenge includes massively hiring graduate trainee positions, transforming offline recruitment into online processes, doing it in a one-day event to shortlist hundreds of candidates for different departments and conduct multiple tests.
Kalibrr approached the challenge by boosting awareness through social media campaigns, incorporating a well-integrated event, written test management system, online recruitment platform, and collaboration with experienced psychologists for virtual LGDs and Roleplay sessions. The results were fruitful - getting over 4,000 applicants and shortlisting more than 500 candidates in 5 ODVRPs. In line with that, the candidates also provided positive feedback about their helpful and well-organized online recruitment experience.
Having an effective and efficient recruitment process can benefit both the candidates and the recruiters. Andrew echoed that technology can help us achieve these without sacrificing the efficacy of recruitment and assessment. By optimizing the power of AI, finding the right assessment tools, and conducting interviews remotely, hiring the best candidates is just a click away.
---
Kalibrr is a recruitment technology company that aims to transform how candidates find jobs and how companies hire talent. Placing the candidate experience at the center of everything it does, we continue to attract the best talent from all over, with more than 5 million professionals and counting. Kalibrr ultimately connects these talents to companies in search of their next generation of leaders.
The only end-to-end recruitment solutions provider in Southeast Asia, Kalibrr is headquartered in Makati, Philippines, with offices in San Francisco, California, and Jakarta, Indonesia. Established in 2012, it has served over 18,000 clients and is backed by some of the world's most powerful start-up incubators and venture capitalists. These include Y Combinator, Omidyar Network, Patamar Capital, Wavemaker Partners, and Kickstart Ventures.
For more business and recruiter advice, follow Kalibrr on Facebook and LinkedIn