B2B
What Is Artificial Intelligence, And How Does It Work?
When you read about artificial intelligence, some would think that it's the stuff of futuristic movies. But complicated as it may seem, it's quite useful once you get to learn more about it.
As a technology-driven company, Kalibrr believes in embracing these hard and seemingly complex ideas. That's why for today, we'll discuss exactly what AI is and what it's capable of doing—especially when it comes to recruiting for your business.
How It Works
John McCarthy, an American computer and cognitive scientist and widely considered the founding father of artificial intelligence,
defined artificial intelligence
as: "the science and engineering of making intelligent machines, especially intelligent computer programs."
The machines/programs are built and trained to perform cognitive tasks that humans can perform, except at a much larger capacity. Scientists are able to use AI, for example, to analyze volumes upon volumes of data within hours (or even minutes), creating efficiency in their research. Perhaps you may have already heard of Google's foray into neural networks, or the first robot citizen Sophia too—but AI doesn't need to be as complex.
Thanks to today's consumer gadgets
, artificial intelligence is within our reach: virtual assistants that power your phone—from Siri to Google Now—recognize your speech and learn from your requests; computerized opponents on video games analyze your behavior in order to survive, and even automated fraud detection for credit card owners is making security smarter than ever for the typical shopper.
Here at Kalibrr, the AI that we built operates by executing similar activities. Put simply, our AI engineers were able to train the AI powering our new service (KalibrrPro) so that we find the best candidates for every job post on our platform within a few clicks.
This training helps our AI perform key tasks:
It

reads and understands

the text in job posts

and

resumes, then translates them into data points.

These data points are then

analyzed and matched

for relevance.

After which the AI

ranks

these matches and

presents

them to a recruiter for curation.

After a recruiter accepts/rejects matches, the AI

learns

from this feedback and

incorporates

it for the next time.
We built our AI in this manner in order to address large pain points in the traditional recruitment process. Here are a few more benefits that AI yields for the recruitment sector in general:
1. Saving time for recruiters
As every recruiter knows, taking the time out to just filter candidate profiles eats up so much of your workday. Not only do you have to manually filter them one by one, but you also have to assess them, contact them for interviews, and so on.
Based on our research, the industry average is at 4 hours per day just performing this scouring process. Across multiple AI-driven platforms (including ours), this time is shaved down to a matter of seconds. And once these manual tasks are automated, it helps recruiters save time so they can use it to build quality relationships and better connections instead.
2. Leveling up your pool of candidates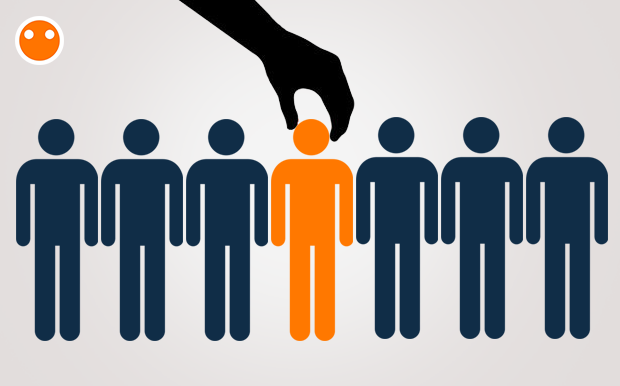 The edge of AI technology over manual database mining is its ability to learn: not only can it use a complex amount of data points as a reference to qualify the perfect candidate, but it also learns from the human input so it can recommend a more tailor-fit set of talent the next time around. Instead of recruiters simply inputting keywords in a database to search for profiles, AI technology aids them in this search as it learns from human inquiry.
In the words
of Forbes contributing writer Bernard Marr (with the context of using AI at work): "we should really just be able to give machines access to data and let them learn for themselves." When these technological tools act as a second decision-maker in your curation of candidates, it helps increase the overall quality of your candidate pool because it does the thinking for you—giving you a richer pool of talent that you may otherwise have not produced alone.
3. Reduce Bias
Given the artificial nature of a computer simply solving a complex cognitive problem in finding the right candidate, AI technology helps produce a more diverse and equalized set of candidates for the recruiter to choose from that doesn't incorporate unconscious bias.
All human recruiters, like it or not, will have some form of implicit partiality when making decisions. With the help of an impartial, additional decision-maker like a smart machine, the chances of this bias affecting the recruiting process
are greatly reduced
.
The Changing Times
We're confident that AI can only get better from here. Whether we're looking at predictive analytics or increasing our capacity to service more clients, we at Kalibrr are always excited for what lies ahead. Stay tuned for the future of our AI technology—and how it can transform your business.
Interested in Kalibrr Pro? Click here to learn more.
---
Sign up on Kalibrr and start hiring better today! You can also follow us on Facebook for more business and recruiter advice.