B2B
5 Ways You Can Make Sure Candidates Show up to Their Interviews
It has happened to you more than a once, and each time it does, it still hits you right in the nerves when
they don't show up for their scheduled interview
, or at the very least, call to notify that they can't make it. The dilemmas of
searching for great hires
. Frustrating right? Not to mention costly, and a waste of valuable time. There could be
countless of reasons
why your candidate stood you up, and a few would be, and this has been a common recruiter problem ever since, is that they had other interviews scheduled that day, or they may have already accepted a job in another company and assumed that you're okay with it. It pays to understand that the best candidates are busy people. If they are currently employed, their time for interviewing is limited. They may have multiple companies vying for their attention. You are just one of many. We've gathered some ways you can easily do to avoid this disappearing act from happening again.
1. Build rapport
As recruiters, it's important to know that one of the best ways to avoid cancellations and no shows is to invest time in building rapport with your candidates. How? Spark their interest in working with you by selling the job opportunity and your company in the best possible way you know how. This way, you will be able to earn their trust, and be able to learn about their career goals and how those goals will align with the opportunity they're applying for. It is also equally important to find out what the career path is in the company, so you can provide them with a bigger picture of where the position could lead them.
2. Set expectations early on
An open dialogue can go a long way so as to gauge their true interest in the job, and what kind of factors weigh more when considering and accepting offers. This will be a way for you to get an idea what what their priorities are and if your company will be able to provide the kind of growth they need.
3. Keep communicating with candidates
Schedule an email or text message campaign
so that candidates hear from you with information every few days before the interview. And, perhaps not all recruiters do this, but it's definitely good to provide candidates with a few resources to help them prepare for the interview, and what things to expect on the day. Also, insert a way to reinforce why your culture is a great place to spend their careers. Send them a company video, or an article that showcases your company and the people behind it. That will, without a doubt, heighten their interest and excitement.
4. Confirm interviews more than once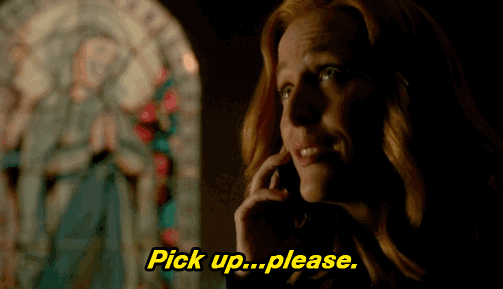 Again,
email and call candidates
to confirm if they can make it to the interview. But don't just confirm. Welcome them as you would a guest. Let them know how much you appreciate their time and interest.
5. Be flexible with interview schedules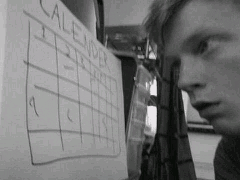 You also have to consider the fact that your candidates are also busy people like you; after all, you're not the only company they've probably applied to. And it gets even more difficult to agree on an interview schedule if they are still employed. If at some point you didn't find a common schedule for a face to face interview, open the idea of an alternative way. Would you like to do a Skype interview instead? Phone? Or after office hours? Offering flexible, pre-determined interview options will make them feel special because you're showing that you are also very interested in them than they are with you. And if keeping track of all those scheduled interviews are your concern, perhaps an online interview scheduler like this one one will come in handy.
Sign up on Kalibrr and start hiring better today! You can also follow us on Facebook for more business and recruiter advice.