B2B
Why You Should Still Consider Hiring Gen Xers
In this day and age, we're always reading about millennial this or millennial that. Okay, we get it. They are fresh and
disruptive in both good and bad ways.
But let's not forget about their predecessor generation—Gen X. In more ways than one, these folks born from the early 60's to the early 80's have worked up quite the resume and skill set for themselves. Just because they don't know how to work every single gadget on the market doesn't mean they are obsolete. According to a
survey by Korn Ferry's Futurestep
, Gen X is
far from being done with their contributions to the workforce
. Furthermore, the survey shows some interesting numbers that might make you rethink your next hiring demographic.
Who do executives believe to be the most engaged generation?
Baby boomers are closing in on retirement and millennials are just starting to get their hold on the working life. That leaves Gen X in the middle and with the best of both worlds. They are young enough that they have much to contribute and they've gained enough tenure to have the technical know how of their industry.
When it comes to your job, what's most important to Gen X?
Contary to popular belief, Gen Xers don't care solely about making money. The desire for betterment of a given sector isn't exclusively a Millennial trait. What Gen Xers have figured out is that development for the whole is almost synonymous with development of the self. Following this is 16% for job stability, 15% each for recognition and development, 8% income, and 7% promotions.
Which benefits matter the most to Gen X employees?
For Baby Boomers, the ranking might be inverted and for Millennials, paid time off probably ranks first. Gen X employees are still committed to contributing to their companies but because they have built themselves and worked their way up the ladder, they also know how much their work is worth.
What motivates Gen X to stay in a job?
At some point, this mattered to Baby Boomers and Millennials will get there as well.  Gen Xers have families and homes to manage and take care of so the desire to earn and for financial stability isn't unfounded. This is where personal desire and practicality are at a debate and it shows that Gen Xers have truly grown up.
What makes Gen X employees choose one company over another?
Despite their desire for personal financial stability,  you can't question their commitment and ethics. They aren't all about the money, money, money. There is an established desire to move forward with and for the company, which is an indispensable mindset.
What makes Gen Xers stay in a job?
Baby Boomers are retiring, Millennials are career jumping. What's great about Gen X is that they want to stay. Your company just needs to provide a reason (and salary) for them to do so because it's ultimately what both parties want. So when you are looking at your next hires, remember that Gen X is far from obsolete. We all know how well the the Nokia 3310 can last.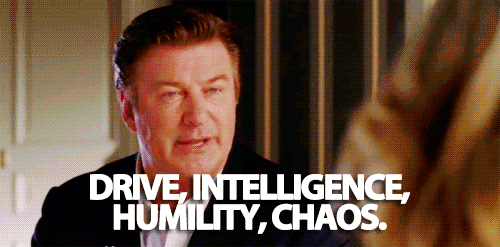 Sign up on Kalibrr and start hiring better today! You can also follow us on Facebook for more business and recruiter advice.