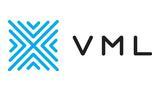 Digital Project Manager
Central Jakarta, Indonesia
Lowongan dipasang 2 bulan yang lalu dan batas waktu lamaran adalah 30 Apr
Rekruter merekrut 15 hari yang lalu
Deskripsi Pekerjaan
The Digital Project Manager is responsible for the delivery of campaign and on-going retainers for VML Qais' clients. He/she is accountable for the Project's scope, schedule and budgets.
The Digital Project Manager is expected to be well-versed in the different types of Digital Projects (E.g. Social Media Campaigns, Application Builds, Mobile Builds, Outdoor Activations, etc) and is capable of coordinating different creative and operation roles in the agency to fulfill the campaign/product vision.
Manage the complete project lifecycle's scope, risks, schedule, budgets, quality and communications.
Interface with Clients to ensure alignment to the project delivery and manage change.
Ensure the accurate documentation and cataloging of the project deliverables.
Traffic internal resources to ensure the timely delivery of the solution
Select and work with vendors to ensure the timely delivery of the solution.
Champion the quality of the solution.
Champion VML Qais' reputation and credibility in the client organization.
Support the long term resource planning and milestones planning for different departments in the agency as required.
Support costs and scope planning for business development activities as required.
Mentor and Develop Project Executives under your care to become Project Managers.
Be on the look-out for opportunities that can be referred to the Business Managers.
Other duties as the Company may reasonably specify from time to time.
Kualifikasi Minimum
At least 2 years in the field of Project Management in a digital agency or comparable organization;
Strong understanding of:

project lifecycles and methodologies
a variety of digital solutions and processes
quality processes and standards

Excellent communication skills including ability to influence and communicate to all levels of stakeholders and senior management (internal teams and client organization)
Proven experience in working with vendors
Independent with strong leadership skills
Able to manage multiple projects concurrently
Preferably certified in Project Management (PMP/Prince2/CITPM)
Kemampuan yang dibutuhkan
Project Management
Digital Marketing
Jobs Summary
Tingkat Posisi
Kategori pekerjaan
Persyaratan tingkat pendidikan
Perekrut respon ke aplikasi

Seringkali 
Alamat Kantor

Central Jakarta, Central Jakarta City, Jakarta, Indonesia
Industri

Marketing / Advertising / Sales
Lowongan

1 lowongan dibuka
Agar merasa aman saat melamar: carilah ikon verifikasi dan selalu lakukan riset terhadap Perusahaan yang Anda lamar. Hindari dan laporkan situasi dimana Perusahaan membutuhkan bayaran dalam proses rekrutmen mereka.
Tentang VML Indonesia
Indonesia is the third fastest growing internet economy behind China and India, and it's home to one of the most active Facebook, Twitter and blogging communities in the world. That's why we opened VML Indonesia in 2012, in a unique "agency-within-agency" model inside Y&R's Jakarta office. With the best new digital talent and our global network, we've got big capabilities and bigger possibilities. VMLers are infinitely curious and minimally cautious. We're both explorers and experimenters. We run marathons, brew our own beer, perform on stages, and jump out of planes. We ask the big questions and aren't afraid to take on bigger challenges. We sketch, write, concept, and code. All to develop award-winning creative. We are over 2,400 people in 26 locations worldwide. We're multinational, multicultural, multitalented individuals, each with a unique perspective. But through all this, we find that what makes us different is what makes us the same. We all have the drive to lead exceptional lives and do extraordinary work. We came to VML looking to reach our potential and leave our mark on the world. We stay because we've found a place where we don't have to do it alone. VML ensures an open, collaborative environment where we can share ideas on a project and share stories over drinks. We're strongly invested in bringing everyone together whenever possible, so we've created a diverse culture that provides something for everyone to get involved with. At any VML office, you'll find a calendar full of office-wide events, outings, and opportunities to connect.