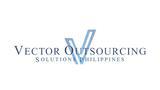 Health Care Provider Enrollment Specialist
Pasig, Philippines

 · 
18,000.00

- 24,000.00

PHP

/ month

 · 
Penuh waktu
Pasig, Philippines

18,000.00

- 24,000.00

PHP

/ month
Lowongan dipasang 10 bulan yang lalu dan batas waktu lamaran adalah 15 Aug
Rekruter merekrut sehari yang lalu
Deskripsi Pekerjaan
Enroll our clients who are US based health care providers, diagnostic laboratories and medical facilities as preferred providers in health care networks, This entails the following tasks:
Gather required enrollment documents from new clients
Assist in completing enrollment forms.
Maintain accurate and current client information using spreadsheets and/or online databases.
Respond to general inquires as the in-house knowledge source on client's enrollment particulars.
Identify and report issues to appropriate departments and management leadership.
Build and improve working relationships with insurance company enrollment staff.
Maintain confidentiality of client information by adhering to strict, established regulations
Alert client of new regulations, expiring certificates, reapplications and deficiencies in enrollment requirements.
Kualifikasi Minimum
Adept in both spoken and written English
Proficient in MS Word, MS Excel, Windows file navigation
Detailed oriented
Knowledge of the US healthcare insurance industry preferred but not required.
Tunjangan dan lain-lain
 Paid Holidays
 Paid Vacation Leave
 Paid Sick Leave
 Maternity & Paternity Leave
 Medical / Health Insurance
 Performance Bonus
 Recruitment / Signing Bonus
Kemampuan yang dibutuhkan
Business Correspondence
Telephone Skills
Persuasion and Negotiation
MS Office
Analyzing Data
Record Keeping
Processing Information
Jobs Summary
Tingkat Posisi
Kategori pekerjaan
Persyaratan tingkat pendidikan
Perekrut respon ke aplikasi

Selalu 
Alamat Kantor

San Miguel Ave, San Antonio, Pasig, Metro Manila, Philippines
Agar merasa aman saat melamar: carilah ikon verifikasi dan selalu lakukan riset terhadap Perusahaan yang Anda lamar. Hindari dan laporkan situasi dimana Perusahaan membutuhkan bayaran dalam proses rekrutmen mereka.
Tentang Vector Outsourcing Solutions
We are fast growing US based healthcare BPO supporting medical groups, dental groups, diagnostic laboratories, urgent care centers and other ancillary health care providers. Join us now and become one of our leaders as we continue to grow.