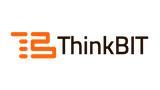 Marketing Associate
Quezon City, Philippines

 · 
15,000.00

- 22,000.00

PHP

/ month

 · 
Penuh waktu
Quezon City, Philippines

15,000.00

- 22,000.00

PHP

/ month
Lowongan dipasang 12 hari yang lalu dan batas waktu lamaran adalah 31 Jul
Rekruter merekrut 35 menit yang lalu
Deskripsi Pekerjaan
ThinkBIT Solutions is looking for a Marketing Associate that can come up with strategic ways to introduce our company to prospective clients. He/she will also be expected to create engaging digital campaigns geared toward promoting the company products and services, as well as interact with our clients.
We are also looking for a candidate that will be an excellent addition to our company culture, where we value flexibility, collaboration, and excellence.
Key responsibilities:
Create marketing campaigns and see to its execution.
Creating and developing new innovative ways to communicate the company message to their existing customers.
Meet and present our products and services to our existing and prospective clients.
Locate or propose potential business deals by contacting potential partners; discovering and exploring opportunities related to the industry.
May spearhead email, social media, or content marketing strategies.
Conceptualize and produce marketing materials.
Be able to manage events.
Help represent the company during client meetings.
Undertake any reasonable duties requested from a Marketing Manager.
Kualifikasi Minimum
Strong analytical and planning skills;
Good communication and presentation skills;
Excellent problem-solving skills;
Able to adapt to working on different industry projects;
With prior experience on marketing-related projects;
Capability to develop own concept and ideas for marketing campaigns;
Skills in photo/ video editing is a plus;
Tunjangan dan lain-lain
 Flexitime
 Work from Home
 Paid Holidays
 Paid Vacation Leave
 Paid Sick Leave
 Medical / Health Insurance
 Medical, Prescription, Dental, or Vision Plans
 Free Lunch or Snacks
 Performance Bonus
Kemampuan yang dibutuhkan
Sales and Marketing Knowledge
Brand Management
Digital Marketing
Marketing Communications
Public Relations (PR)
Jobs Summary
Tingkat Posisi
Kategori pekerjaan
Persyaratan tingkat pendidikan
Perekrut respon ke aplikasi

Kadang-kadang 
Alamat Kantor

24 21st Avenue, Cubao, Quezon City, NCR, Philippines
Industri

IT Services, Mobile Apps, Digital Marketing
Lowongan

1 lowongan dibuka
Agar merasa aman saat melamar: carilah ikon verifikasi dan selalu lakukan riset terhadap Perusahaan yang Anda lamar. Hindari dan laporkan situasi dimana Perusahaan membutuhkan bayaran dalam proses rekrutmen mereka.
Tentang ThinkBIT Solutions, Inc
ThinkBIT Solutions Phils. Inc has witnessed continuous growth in both clienteles and portfolio ever since it was established in 2014. Our in-house team of designers, developers, and marketers assures quality delivery of projects such as logo designs, websites, web systems, mobile apps, and digital marketing. We strive to provide and help our clients to create not just what they want, but also what they need. Here at ThinkBIT, we deliver projects that are within the balance of your budget, time, and scope. We don't simply create or re-create, we make it better. One step ahead of the trend.