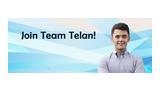 Team Leader
Lowongan dipasang setahun yang lalu dan batas waktu lamaran adalah 15 Sep
Rekruter merekrut 6 hari yang lalu
Deskripsi Pekerjaan
Working Relationships:

Reports directly to the Operations Supervisor or Operations Manager.
Directly supervises the work of employees assigned to his team

Supervises the team and ensures that subordinates adhere to guidelines and regulations set by Bangko Sentral ng Pilipinas (BSP)
Implements and enforces the Company's Policy on Employee Conduct
Supervises collections projects related to new services and products to ensure that specific collection goals are met.
Provides recommendations and guidance to subordinates on how to deal with outstanding or delinquent debt accounts
Evaluates current methods of collection operations for quality, efficiency, effectiveness and cost consideration.
Resolves problems that deviate from standard collection procedures.
Prepares reports required by Management.
Kualifikasi Minimum
College Level to College Graduate
Three (3) to four (4) years experience in the same capacity, preferably in a Collections Agency or Bank
Jobs Summary
Tingkat Posisi
Kategori pekerjaan
Persyaratan tingkat pendidikan
Perekrut respon ke aplikasi

Kadang-kadang 
Alamat Kantor

81 West Capitol Drive, Brgy Kapitolyo Pasig, Pasig, Metro Manila, Philippines
Agar merasa aman saat melamar: carilah ikon verifikasi dan selalu lakukan riset terhadap Perusahaan yang Anda lamar. Hindari dan laporkan situasi dimana Perusahaan membutuhkan bayaran dalam proses rekrutmen mereka.
Tentang Telan Business Solutions
Telan Business Solutions is a fast growing local BPO. Its Collection Division has 400 employees and is considered as one of the most trusted collection entities in the country. Recently, the company has ventured into Sales.