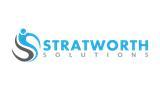 Cantonese Speaker | Corporate Interpreter
Pasig, Philippines

 · 
90,000.00

- 130,000.00

PHP

/ month

 · 
Penuh waktu
Pasig, Philippines

90,000.00

- 130,000.00

PHP

/ month
Deskripsi Pekerjaan
The Interpreter is responsible for handling telephone or video calls on demand and renders meaning of conversations in the consecutive mode of interpretation between speakers of foreign language and English. The calls may involve simple or complex, non-technical or technical subjects in Healthcare,Government, Insurance, Finance, Utilities, Travel and Hospitality, 911 emergency services, Law Enforcement, Courts, and General Business.
Job Responsibilities
Renders correct concepts and meanings between foreign language and English following complexity, clarity, tone, and style from one language into another, upholding the correct rules for grammar and syntax in both languages.
Provides strict renditions of the messages including every detail of the conversation, and is prepared for challenging calls at any time
Employs good customer service and communication skills, clear enunciation, pronunciation,pleasant and professional voice, as well as polite forms of expressions.
Follows instructions of clients, manages the flow of the call and avoid taking over the call, as well as avoids interaction with the limited English speaker person without the client's permission.
Kualifikasi Minimum
At least a high school graduate and with basic web navigation skills.
Native or high intermediate fluency in foreign and English language
Advanced skills in the cultural dynamics (cultural implication and idiomatic expression) of both foreign language and English
Excellent listening, retention and note taking skills to maintain a high level of accuracy
Ability to concentrate, stay detached from the conversation, and remain neutral and objective at all times
Experience as an Interpreter is highly preferred
Must be willing to work in Taguig City, Metro Manila, Philippines
If currently outside the Philippines, please make sure you are available for SKYPE interview
Jobs Summary
Tingkat Posisi
Kategori pekerjaan
Persyaratan tingkat pendidikan
Alamat Kantor

Emerald Ave, Ortigas Center, Pasig, Metro Manila, Philippines
Industri

Staffing / Recruiting
Lowongan

50 lowongan dibuka
Agar merasa aman saat melamar: carilah ikon verifikasi dan selalu lakukan riset terhadap Perusahaan yang Anda lamar. Hindari dan laporkan situasi dimana Perusahaan membutuhkan bayaran dalam proses rekrutmen mereka.
Tentang Stratworth Solutions Inc.
Stratworth Solutions Inc. is a recruitment firm focused on providing solutions and convenience to your job hunting. Our advantages: - Find locations without having to walk around the block - Gain information on what accounts are available to choose from - Acquire inside information about the nature and processes Think of us as your personal career consultant! Apply Now!