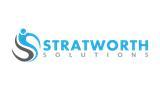 Senior Program Manager - Six Sigma
Unit 2007 Strata 100 Bldg., F Ortigas Road (Emerald Avenue), Ortigas Center, Pasig, Metro Manila, Philippines

 · 
Penuh waktu
Unit 2007 Strata 100 Bldg., F Ortigas Road (Emerald Avenue), Ortigas Center, Pasig, Metro Manila, Philippines
Lowongan dipasang 3 bulan yang lalu dan batas waktu lamaran adalah 30 Dec
Rekruter merekrut 6 hari yang lalu
Deskripsi Pekerjaan
Job Objective:
The Sr. Manager Six Sigma is responsible for the development and delivery of an effective six sigma program for Asia sites and other regions as needed. The primary objective is to drive six sigma competency across the organization through training, interactions with leaders, and advocacy of six sigma education campaigns.

Essential Duties & Responsibilities:
Communication
Coordination with program delivery leaders and directors in identifying six sigma candidates who will undergo green and yellow belt certification programs
Conduct meetings with senior leadership team to update on six sigma progress including success rate of six sigma projects
Coordination with Finance in ensuring that actual and projected financial benefits are measurable and tracked. For completed projects, ensure that Finance Department
measures the actual benefits generated

Training
Conduct green belt training for identified candidates and develop validation exams prior to certification
Conduct train the trainer sessions with yellow belt trainers to ensure standardized learning approach

Mentoring
Mentor green belt candidates on the DMAIC methodology and application to their projects
Mentor direct reports on their development
Project Management
Track status of all six sigma projects
Track training completion vs. planned

Process
Take the lead in developing a standard approach to analytics and data management
Develop a knowledge management governance system to ensure that all learnings and activities implemented in a project are stored and made available to other six sigma project teams

Additional Specific Duties & Responsibilities:
Attending country and region meeting.
Auditing of Client workflow/processes.
Participating in company wide projects.
Key Metrics and Scorecard:
The Six Sigma Sr. Program Manager's scorecard will be discussed individually by the immediate superior.
Kualifikasi Minimum
Educational Background:
University degree or equivalent higher qualification
Special Certification
Six Sigma Black Belt or higher
Work Experience:
Has worked in a Quality, Training, or Operations department.
Has worked with numbers and understand basic mathematics needed for reporting, analysis
and differentiation purposes.
Has proven and successful track record of effective training in the CRM business or a closely
related industry.
Has experience in monitoring skills and coaching skills related to behaviour specific
feedback.
Skills Requirements:
Manage your time effectively and be focused on setting clear objectives and priorities
Competencies
1. Organizational Awareness
2. People Leadership
3. Customer- Centric
4. Goal- Orientation
5. Quality Orientation
6. Analytical Thinking & Problem Solving
7. Integrity
8. Expertise Skills
9. Adaptability
10. Communication
11. Generating Vision

Jobs Summary
Tingkat Posisi
Kategori pekerjaan
Persyaratan tingkat pendidikan
Perekrut respon ke aplikasi

Kadang-kadang 
Alamat Kantor

Unit 2007 Strata 100 Bldg., F Ortigas Road (Emerald Avenue), Ortigas Center, Pasig, Metro Manila, Philippines
Industri

Staffing / Recruiting
Lowongan

2 lowongan dibuka
Agar merasa aman saat melamar: carilah ikon verifikasi dan selalu lakukan riset terhadap Perusahaan yang Anda lamar. Hindari dan laporkan situasi dimana Perusahaan membutuhkan bayaran dalam proses rekrutmen mereka.
Tentang Stratworth Solutions Inc.
Stratworth Solutions Inc. is a recruitment firm focused on providing solutions and convenience to your job hunting. Our advantages: - Find locations without having to walk around the block - Gain information on what accounts are available to choose from - Acquire inside information about the nature and processes Think of us as your personal career consultant! Apply Now!