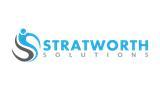 Dayshift Gaming Consultant
Unit 2007 Strata 100 Bldg., F Ortigas Road (Emerald Avenue), Ortigas Center, Pasig, Metro Manila, Philippines

 · 
Penuh waktu
Unit 2007 Strata 100 Bldg., F Ortigas Road (Emerald Avenue), Ortigas Center, Pasig, Metro Manila, Philippines
Lowongan dipasang 10 bulan yang lalu dan batas waktu lamaran adalah 30 Dec
Rekruter merekrut sebulan yang lalu
Deskripsi Pekerjaan
Handle inbound customer service concerns.
Respond to queries regarding gaming gadgets, installations, connectivity, electronics, entertainment products and services, etc.
May upsell relevant products and services.
Will be working on a Dayshift schedule.
Kualifikasi Minimum
High School Graduate with basic computer navigation skills
Above Average to Excellent Communication Skills
Willing to work in a dayshift schedule; in a BPO company.
To start ASAP.
Location: Pasig City or near C5 Road.
Jobs Summary
Tingkat Posisi
Kategori pekerjaan
Persyaratan tingkat pendidikan
Perekrut respon ke aplikasi

Kadang-kadang 
Alamat Kantor

Unit 2007 Strata 100 Bldg., F Ortigas Road (Emerald Avenue), Ortigas Center, Pasig, Metro Manila, Philippines
Industri

Staffing / Recruiting
Lowongan

100 lowongan dibuka
Agar merasa aman saat melamar: carilah ikon verifikasi dan selalu lakukan riset terhadap Perusahaan yang Anda lamar. Hindari dan laporkan situasi dimana Perusahaan membutuhkan bayaran dalam proses rekrutmen mereka.
Tentang Stratworth Solutions Inc.
Stratworth Solutions Inc. is a recruitment firm focused on providing solutions and convenience to your job hunting. Our advantages: - Find locations without having to walk around the block - Gain information on what accounts are available to choose from - Acquire inside information about the nature and processes Think of us as your personal career consultant! Apply Now!