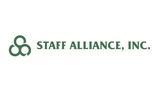 Software Analyst
Lowongan dipasang 10 bulan yang lalu dan batas waktu lamaran adalah 6 Jan
Rekruter merekrut 2 bulan yang lalu
Deskripsi Pekerjaan
Conduct post - implementation assessment, plan and implement user training.
Involvement in a number of projects, ranging from SW Configuration, SW upgrades, SW maintenance to business - driven enhancement.
• Assist with business process improvements, system integration and coordination efforts.
• Test/QA SW application, must know how to manipulate/ query DB using SQL.
• Coordinate with external and internal teams to aid in testing, resolution of issues, requirements management and change management.
Kualifikasi Minimum
Candidate must possess at least a Bachelor's/College Degree , Computer Science/Information Technology or equivalent.
Fresh graduates are encouraged to apply but those with at least 6 months related experience will be prioritized
Must be proficient in Software installations, QA, and Programming languages (C#, C++, VB.net, SQL)
Must have above average communication skills.
Willing to be assigned in Boni, Mandaluyong
Applicants with NBI and medical will be prioritized
5 Full-Time and Contract position(s) available.
Jobs Summary
Tingkat Posisi
Kategori pekerjaan
Persyaratan tingkat pendidikan
Perekrut respon ke aplikasi

Kadang-kadang 
Alamat Kantor

4F Vicente Madrigal Building,, Ayala Avenue,, Makati, Metro Manila, Philippines
Industri

Human Resources / HR
Lowongan

3 lowongan dibuka
Agar merasa aman saat melamar: carilah ikon verifikasi dan selalu lakukan riset terhadap Perusahaan yang Anda lamar. Hindari dan laporkan situasi dimana Perusahaan membutuhkan bayaran dalam proses rekrutmen mereka.
Tentang Staff Alliance, Inc.
STAFF ALLIANCE, INC. is a leading HR and job outsourcing company, operating nationwide with main offices in Ayala Avenue, Makati. Since its beginning in 1993, Staff Alliance has built valuable partnerships with numerous companies from various industries – a gateway to gainful employment and rewarding careers for thousands of job and career seekers. Through JOBSASIA, its division that provides temporary staffing and job outsourcing services, Staff Alliance offers a wide range of job and career opportunities to match the qualifications and preferences of even a most diverse and large number of applicants – fresh graduates and young professionals alike. We invite interested job seekers to apply with us and meet our Recruitment Consultants!