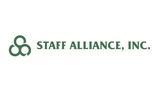 General Ledger Staff
Lowongan dipasang 10 bulan yang lalu dan batas waktu lamaran adalah 14 Oct
Rekruter merekrut 18 jam yang lalu
Deskripsi Pekerjaan
Ensures timely processing and delivery of set of vessel financial reports to stakeholders upon coordination with various business leads.
Manage the agreed scope of services of General Ledger – period close processes, GL account reconciliations, accurate and timely completion of monthly management and financial reporting
Develop a competent GL delivery team in the SSC (Shared Services Centre).
Demonstrate authority and thorough understanding of the GL function and related services.
Develop a customer service culture within the GL department. Constantly liaising with other units to complete deliverable
Develop, implement and monitor a system of checks and balances relating to the GL services within the SSC.
Liaise with auditors.
Kualifikasi Minimum
Bachelor's Degree in Accountancy/Finance
Highly motivated, structured and quality driven individual who in parallel possesses strong initiative, excellent interpersonal skills.
Demonstrates Team collaboration and Team spirit
Good command in English – oral and written skills
Experience in BPO/Shared Service is an advantage
Experience in full month end accounting cycle
Knowledgeable in account reconciliations and preparation if financial and management support.
Candidate should be able to start as soon as possible
Salary is negoatiable and open depending on qualifications and previous salary
Experience in financial analysis an advantage
Good communication skills
Experience in dealing / working in multi-cultural workplace
Jobs Summary
Tingkat Posisi
Kategori pekerjaan
Persyaratan tingkat pendidikan
Perekrut respon ke aplikasi

Kadang-kadang 
Alamat Kantor

4F Vicente Madrigal Building,, Ayala Avenue,, Makati, Metro Manila, Philippines
Industri

Human Resources / HR
Lowongan

1 lowongan dibuka
Agar merasa aman saat melamar: carilah ikon verifikasi dan selalu lakukan riset terhadap Perusahaan yang Anda lamar. Hindari dan laporkan situasi dimana Perusahaan membutuhkan bayaran dalam proses rekrutmen mereka.
Tentang Staff Alliance, Inc.
STAFF ALLIANCE, INC. is a leading HR and job outsourcing company, operating nationwide with main offices in Ayala Avenue, Makati. Since its beginning in 1993, Staff Alliance has built valuable partnerships with numerous companies from various industries – a gateway to gainful employment and rewarding careers for thousands of job and career seekers. Through JOBSASIA, its division that provides temporary staffing and job outsourcing services, Staff Alliance offers a wide range of job and career opportunities to match the qualifications and preferences of even a most diverse and large number of applicants – fresh graduates and young professionals alike. We invite interested job seekers to apply with us and meet our Recruitment Consultants!