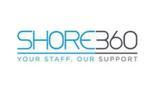 System Administrator
Lowongan dipasang 8 bulan yang lalu dan batas waktu lamaran adalah 14 Sep
Rekruter merekrut 2 bulan yang lalu
Deskripsi Pekerjaan
We are looking for a Systems Engineer to strengthen the resources in our Service Operations team. This is an engineering role maintaining systems for our diverse client base. There may be future opportunities to work with our 2 senior engineering teams – Service Transition and Network Operations.
Implementation, management and maintenance of systems to support our diverse client base.
Local desktop, user and application support and client server support.
Working on assigned tickets implementing, managing and maintaining client systems.
Point of escalation for tickets from the Service Desk area.
Ensure all information is available to escalate incidents and resolve client issues.
Kualifikasi Minimum
The successful candidate must have a minimum of 5-years of professional experience, preferably with a systems integrator.
The candidate must have demonstrated technical skills with the following:

Microsoft operating systems
Exchange/Office 365
VMware

The following experience and certifications will also be highly regarded:

Experience with a systems integrator
ConnectWise and Labtech
Current MCSA certification
Working towards MCSE, CCNA or VCP certification would be desirable

This role will be "client facing" as a support engineer. As such the successful candidate will be answering the phone so it is imperative that candidates speak perfect English and have excellent communication skills.
Jobs Summary
Tingkat Posisi
Kategori pekerjaan
Persyaratan tingkat pendidikan
Perekrut respon ke aplikasi

Sesekali 
Alamat Kantor

Unit 2F-3 Business Center 6, Philexcel Clark freeport zone, Pampanga, Philexcel Business Center, Clark Freeport Zone, Angeles, Central Luzon, Philippines
Industri

BPO
Lowongan

1 lowongan dibuka
Agar merasa aman saat melamar: carilah ikon verifikasi dan selalu lakukan riset terhadap Perusahaan yang Anda lamar. Hindari dan laporkan situasi dimana Perusahaan membutuhkan bayaran dalam proses rekrutmen mereka.
Tentang Shore360, Inc.
Shore360, Inc. is a 100% Australian owned enterprise based in the Clark Freeport Zone, Philippines. We are a dynamic new BPO, incorporated in 2014 with an Owners / Leadership Team rich in experience in outsourcing and off shore enterprise. Our operating environment presents as a professional and corporate office ecosystem. The facility includes the required meeting and breakout areas to accommodate your onsite training activities and staff amenities. Our industry differential is that we genuinely make it our business to understand your business and offer the required leadership and support to make your off shore enterprise a success. (Refer Testimonials) We understand the factors that can trip over the best planned off shore initiative and offer the guidance and support to meet these challenges. At Shore360 we do things a little different. We invest in working with you and your home base organisation to build the solution, finding the right staff with the right skills that fit you business and getting you're off shore team properly "tuned" ready for business.