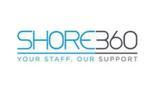 Search Engine Optimization (SEO) Specialist
Angeles, Philippines

 · 
20,000.00

- 25,000.00

PHP

/ month

 · 
Penuh waktu
Angeles, Philippines

20,000.00

- 25,000.00

PHP

/ month
Lowongan dipasang setahun yang lalu dan batas waktu lamaran adalah 10 Aug
Rekruter merekrut 3 bulan yang lalu
Deskripsi Pekerjaan
Experience with Google and Bing's services, including Analytics and Webmaster Tools
Experience with Google's Keyword Tool
A functional understanding of HTML and CSS
The ability to work with back-end SEO elements such as .htaccess, robots.txt, metadata, site speed optimization, and related skills
Proven success in link building and viral strategies
The ability to deploy an effective local and long-tail search strategy
A deep understanding of mobile strategy and how it relates to SEO
A solid grasp of how blogging, press releases, social media, and related strategies go hand-in-hand with SEO
Experience in building inbound organic search traffic and improving SERPs
A background in creating reports showing web analytics data and site evaluations
An up-to-date, working knowledge of current, past, and projected trends in the SEO industry
Familiarity with the best tools in the trade
Supplementary skills: PHP, UX, IA, CRO, SEM, Content Strategy, Social Media
Kualifikasi Minimum
With strong digital marketing experience
SEO related experience
1-2yrs experience in managerial position
3-5 yrs experience in marketing industry particularly online marketing
Willing to be relocated in Clark, Pampanga
Kemampuan yang dibutuhkan
Content Writing
Google Analytics
Google Adwords
Sales and Marketing Knowledge
CRM Software
Market Research
Jurusan yang Diminati
Business Administration [Marketing & Advertising Management]
Business Administration [Marketing Management]
Business Economics
Jobs Summary
Tingkat Posisi
Kategori pekerjaan
Persyaratan tingkat pendidikan
Perekrut respon ke aplikasi

Kadang-kadang 
Alamat Kantor

Unit 2F-3 Business Center 6,, Philexcel Business Center, Clark Freeport Zone, Angeles, Central Luzon, Philippines
Industri

BPO
Lowongan

2 lowongan dibuka
Agar merasa aman saat melamar: carilah ikon verifikasi dan selalu lakukan riset terhadap Perusahaan yang Anda lamar. Hindari dan laporkan situasi dimana Perusahaan membutuhkan bayaran dalam proses rekrutmen mereka.
Tentang Shore360, Inc.
Shore360, Inc. is a 100% Australian owned enterprise based in the Clark Freeport Zone, Philippines. We are a dynamic new BPO, incorporated in 2014 with an Owners / Leadership Team rich in experience in outsourcing and off shore enterprise. Our operating environment presents as a professional and corporate office ecosystem. The facility includes the required meeting and breakout areas to accommodate your onsite training activities and staff amenities. Our industry differential is that we genuinely make it our business to understand your business and offer the required leadership and support to make your off shore enterprise a success. (Refer Testimonials) We understand the factors that can trip over the best planned off shore initiative and offer the guidance and support to meet these challenges. At Shore360 we do things a little different. We invest in working with you and your home base organisation to build the solution, finding the right staff with the right skills that fit you business and getting you're off shore team properly "tuned" ready for business.